The start of my Hobby Link M108. I really goofed by not following the kit instructions, should have left the left side frame rail off to allow for fitting the suspension parts. Oh well.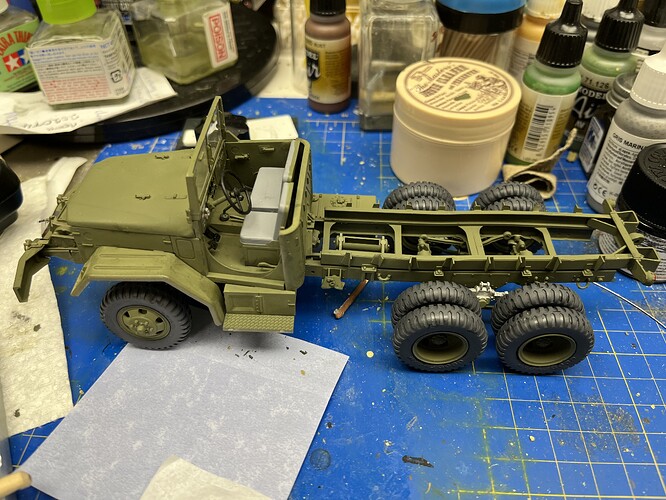 The cab roof isnt fitted or painted yet and I'll leave the mirrors and side/indicator lights off until I've built and attached the crane.
Not a build log, but I'll post pics as the build progresses.
Seems unlikely given their role but does anyone know if these rigs were ever fitted with the Gun Ring and M2?