AFV Club shares images of their upcoming release.
---
This is partial text from the full article (usually with photos) at
https://armorama.com/news/m110-howitzer-from-afv-club
Thank you O Modelling Gods, thank you. Needless to say I have the Italeri version in my stash, however, I'll be getting one of these certainly (and will probabaly utilise it as a template to improve my Italeri one in due course - if it proves possible).
I note that AFV Club claim a "European" version - MASSTER scheme anyone?
I remember these trundling along the range roads from 39 Hvy Regt RA in Dempsey Bks Sennelager, down the road from us from mid 80's, then they switched to MLRS as we left
I first encountered these equipments at what was then called "Larkhill Day" (the location of the then School of Artillery in southern Wiltshire) - an annual firepower demonstration open to the general public. It was always well attended - what's not to like? - and was hugely succcessful as a recruiting event. This must have been around 1964 (when I was 10); the M110s were in Deep Bronze Green with Royal Artillery markings. Hmmm, now that's got me thinking - a model in such a finish would look quite interesting perhaps.
Well, I better get on and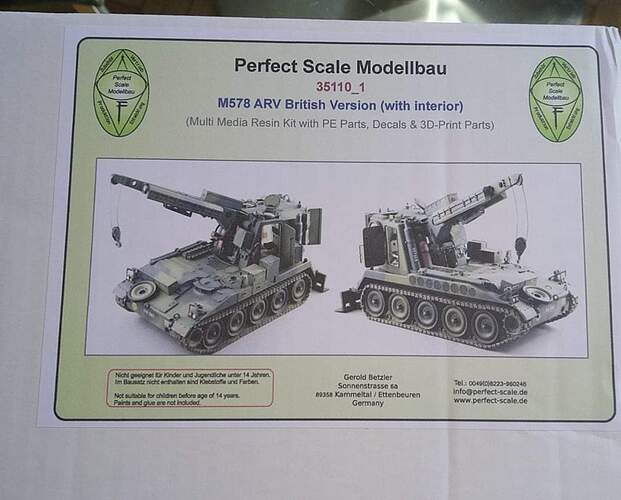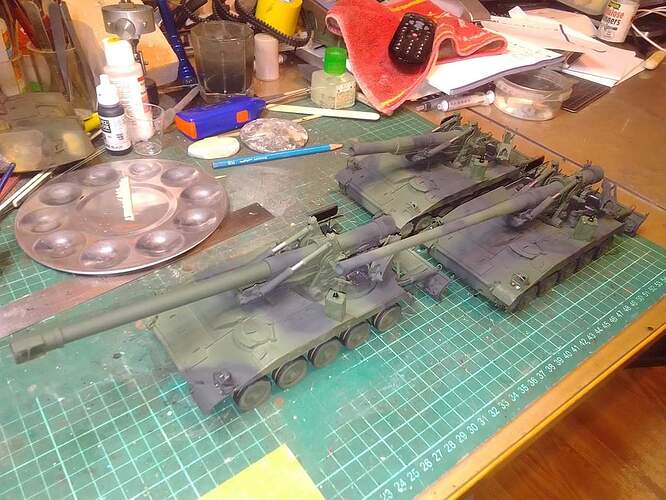 Finnish off my collection of them and the resin recovery one from perfect scale model, there further along then picture, just need dirtying and boxes on back fixing.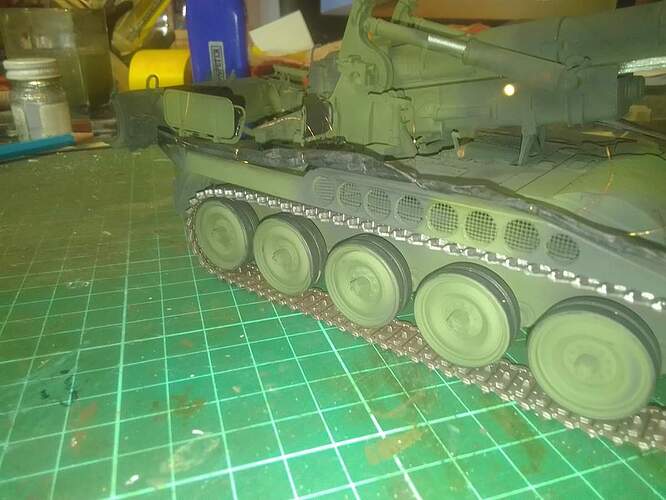 when I have a room.
Inspirational Frank, inspirational.
Hope this one will be released soon and maybe an A1 and A2 follow-on. Served in an 8in Battalion 81-83, Always loved the exhilaration of standing behind the piece and actually watching the projectile leave the tube and go down range.