I am planning on building the Trumpeter M142 HIMARS soon. Yes, I know of all the issues with it and plan to fix some of them.
I want to add details to the cab interior but can't find any pics that show behind the seats and what is there. There should be radios and other stuff. I can find a few that show the forward part of the cab; dash, Fire Control computer, etc., like this:

I have found this one from Ukraine that shows what looks like an NBC filter system behind the driver, but nothing else.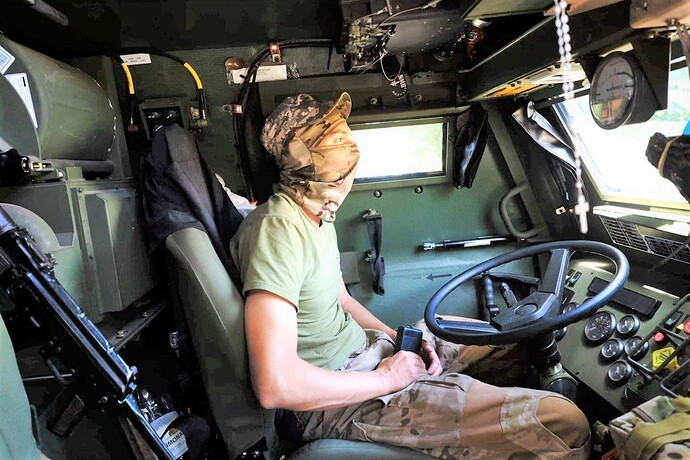 Does anyone have any better pics showing the rear of the cab? Frenchy?