I remember seeing them for sale, yet now that I'm looking for them I cannot find them anywhere!
I was thinking of a product specifically meant for the Tamiya M151 kits, I'm sure I saw something.
Thanks, exactly what I was looking for!
I would stay away from SKP, their clear lenses turn yellowish over time.
At least my set for the M151 did…
My solution for solid plastic headlights is to paint the inside of the headlight silver and use a drop of 5 minute epoxy to make the lens. The trick is to mix the epoxy slowly to avoid bubbles and keep the headlight level til the epoxy cures. I used this for the headlight on my Tamiya IS-2.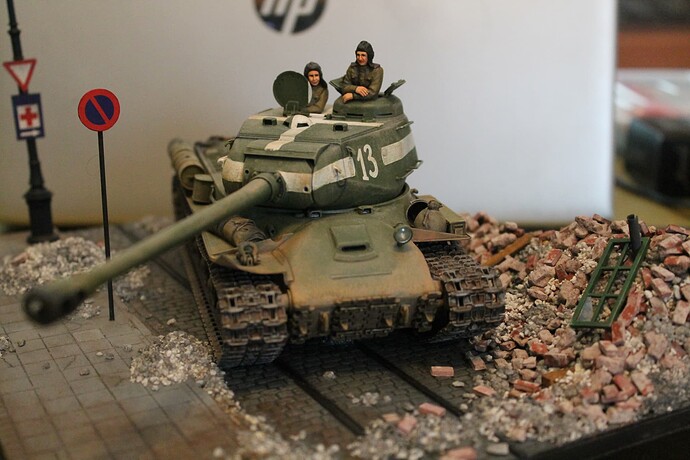 Great solution. It works every time. Just drill out the solid light first. Gotta love some old school modeling as opposed to looking for an AM solution.
I tried that, but the epoxy yellowed over time.
Ken
Never had that problem myself. Did the goggles on a pilot figure 30+ years ago and they're still crystal clear.
The type of epoxy dictates the ultimate clarity. I have a kit with headlights made from Araldite Clear which are still the same clarity that it was when I first applied it.
I often punch a disc out of clear styrene (the old Tamiya windscreen type is perfect as it does not yellow!) set that in the drilled out headlight, then drop the epoxy on that. It makes a thinner convex lens, compared to filling the entire headlight which can sometimes flatten on curing.
Gotta try that. Any particular brand of 5-minute epoxy ?
I've been using Devcon 5-Minute Epoxy.
Glad to help.