Ah M14s - the missing link in my Cold War arsena. Good news as now at long last I can address those projects from the 60s. Not too sure that I need a bayonet in 3 pieces though, but I'll just rejoice!
it looks like they're the m16 is the one with the tri prong flash suppressors. I also like the fact that at last someone has produced an M14.
3 parts to make a bayonet, seriously, come on guys no one is really going to mess around on that.
over all good news all round here.
On a side note, 2 M14's are included in Dragon Mechanical Mule w/U.S. Marines set #3317…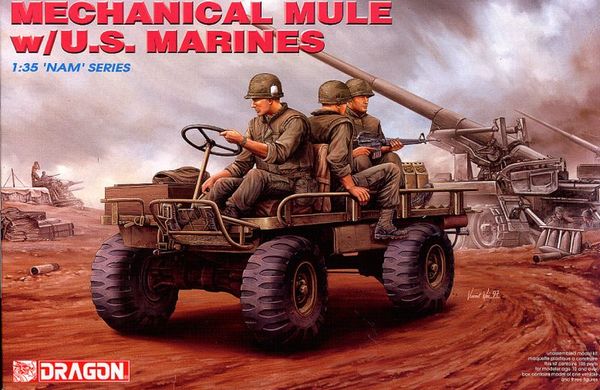 H.P.
Finally, very nice M14s as a separate set. I have wanted these for a while. There are a few in other sets in plastic as well; Dragon US Army Sniper set (1), AFV Club M113s (2), Master Box Checkpoint Iraq (1), etc.
M14's are a nic addition. They look very nice.