Hello:
I´m planning to build an M1A1 in Desert Storm that used this scheme: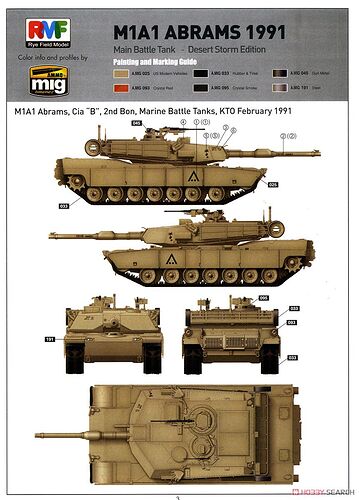 The issue here is that the picture shows a M1A1 used by the Army, and the drawing said that is a Marine Corps tank, that, as far as I know, have different smoke dischargers and and IDE device in the turret roof (I´m using the Dragon M1A1 AIM kit).
I don´t want to be screwed up, so I´m looking for pictures of the actual vehicle or info that if some Marince corps tanks were in the same configuration than the Army ones.
Hope someone can help.
Best regards.