I'm planning on doing an 8th Army Grant with the full interior detail so all the hatches can be open, first of all I want to establish if the interior of the grant is white as per the factory issue colour, or silver as per British army practice of returning damaged or knocked out tanks into service, re painting the inside silver. I took some pictures of the Grant at the Tank Museum Bovington Dorset.
Here we have a view through the right side escape hatch, the interior has been painted white.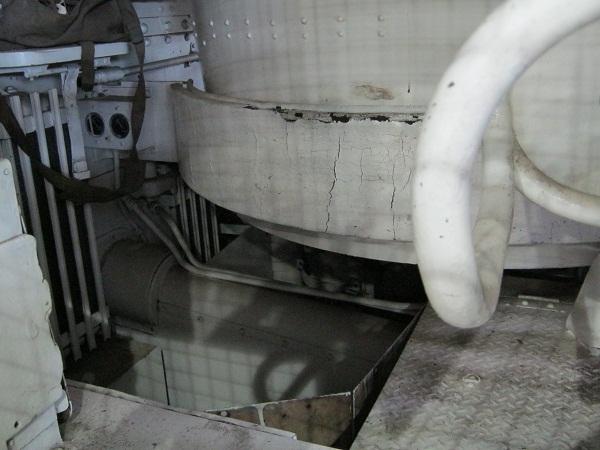 looking at the loaders well, you can see the original colour with some paint drips.
this view through the left hatch clearly shows the vertical surface has been painted silver at some point, there are drips of white dripping down showing that the silver was there first.