Hello again,
Wanted to share this quick conversion.
M931 USN Seebee.
Kit is the ILK M923A2 using bits from the Real Models M931 conversion, and rear wheels from DEF models.
From the Real Model conversion Fuel tanks, storage box, ramps, and 5th wheel, and tail light assembly. I did replace the RM stop light with the kit lights so that they matched the front lights. Everything elese was built up with evergreen stock.
Paint was medium green overall with the soft top faded OD green. Pin washed with a few filters and rust wash.
I had started this conversion with the Italeri kit. I had the ILK kit in the stash and decided to use it after messing up the initial frame cuts.
Please excuse the cell phone photos.
Th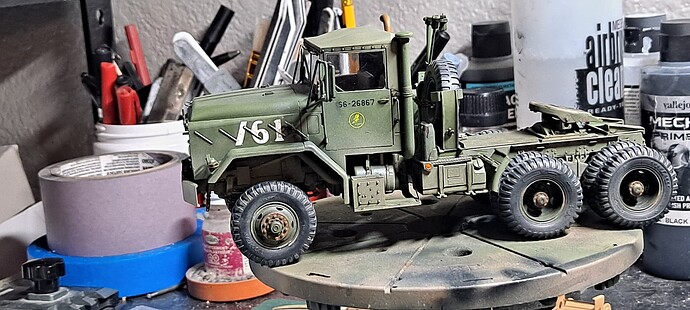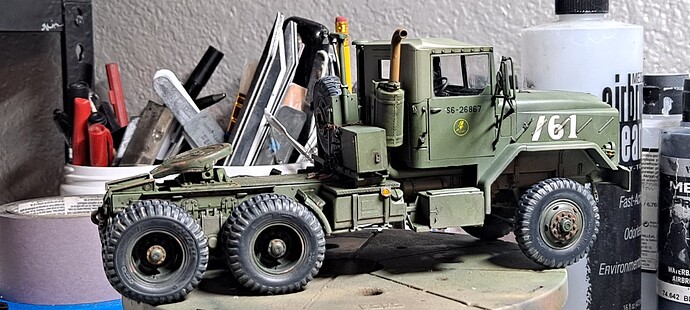 anks for looking