Mike is the other name for Mark…
Maybe you need to scold me with that leash…
Sorry Mark, post changed…


Damn, I was hoping to steal some good ideas from good ole Mike.
I don't know if you want to do that as most of Mike's on here are trouble makers.

And you expect some level of decorum and propriety from a guy who uses Gonzo for his avatar?
I've started the ARL 44 yesterday and the beginning was pretty smooth.
Here is the large hull part.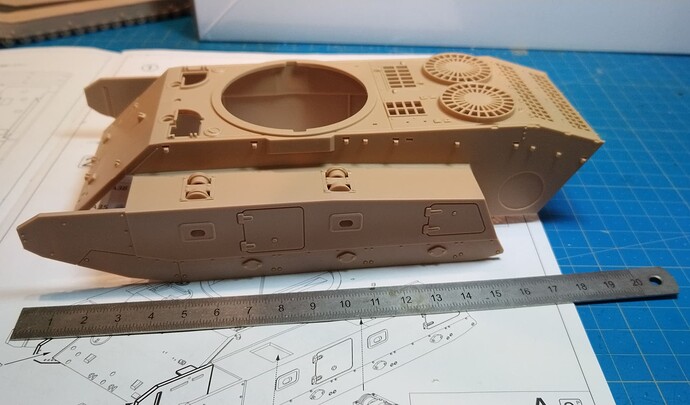 After a couple hours here is the beast with the hull assembled and the track rollers attached. This is step 4 out of 15.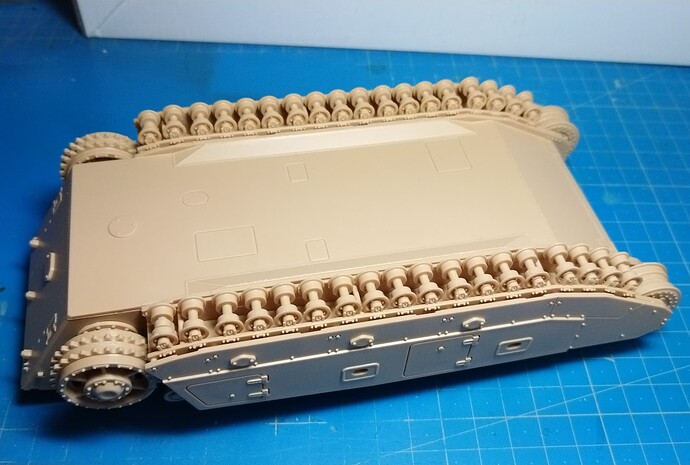 More in the dedicated thread Full build log
Olivier
More progress on the hull which is 98% complete. I still have to decide whether or not I glue the tools prior to painting the whole thing.
The front glacis is complete with the various hatches and vision blocks.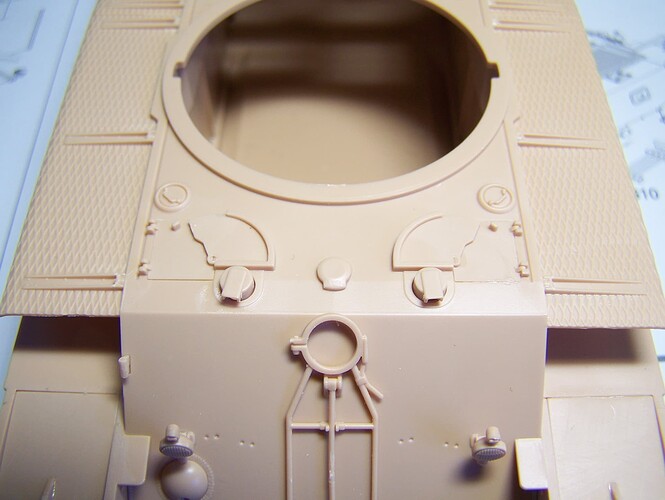 Then I tackled the engine deck as per the instructions at steps 8 and 9 which was a piece of cake. You'd better glue the gun cleaning rods first so it is easier. The PE grilles perfectly fit into their locations.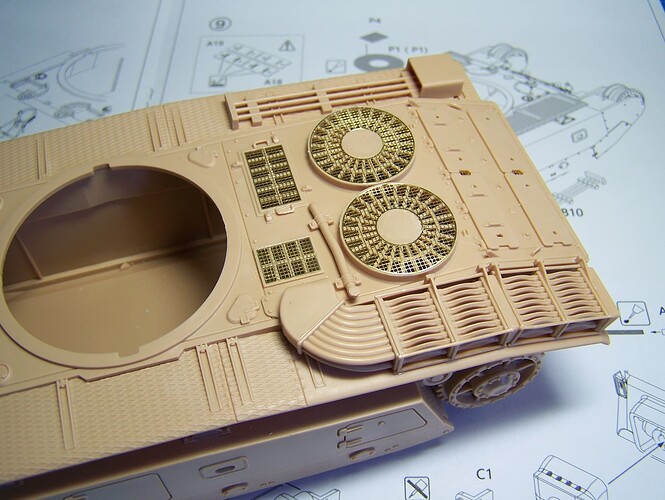 Full Blog
Olivier
There really is some excellent fine detail on that kit. The fenders look quite thin too. Very nice. Looks great.
Very nice and clean build Ryan.
Olivier
Thanks, Tamiya makes any assembler look good.
Nice job on the Spad. It looks like some parts need some serious cleaning.
Olivier
The ARL 44 build is complete. The tracks were a treat. As the sprockets and idlers are mobile the tracks remain functional. This is totally useless except to show the excellent engineering of Amusing Hobby.
The huge aluminum gun is not glued yet. It is strange that the aluminum gun is mentioned neither on the parts list nor in the instructions.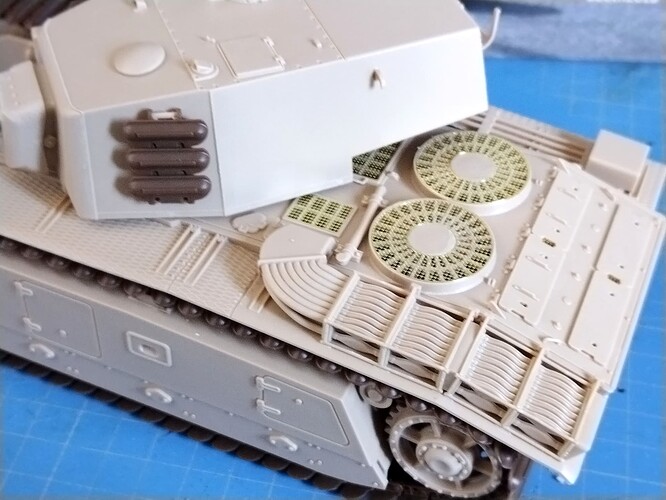 Full Blog
Olivier
Score one for you.
Time to join up with a German Panzerjager 39(H) mit Pak 40/1 Marder I. Quite a mouthful and the box states a Pak 40/1 while the Instruction sheet says Pak 40/3. I will be adding the Blast Models upgrade set which also states it is for for a Pak 40/1. This is an almost 20 year old Trumpeter kit and I expect to have more fit issues than with the RFM kit I just finished.

Removed the casting block and everything is just resting in place. Not as good as Oliver's but I will take it.
G
Somethings are different in my kit then Oliver's in that the tracks are resin and not metal, however I was sent two tracks lengths less and one less idler wheel set. I have an email out to them today about replacement. I do have other options if the need arises but I would prefer not to have to use that option.
If I remember well mine looked that way too. So I'm not better than you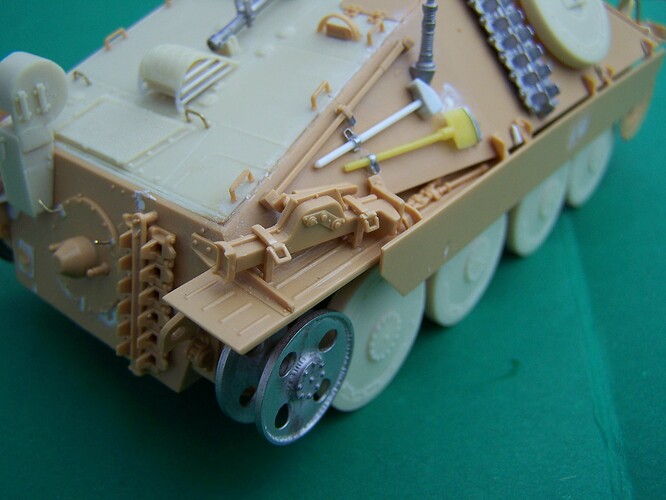 I have a couple of WIP pics to share if you are interested in.
Olivier
The sides appear the same but you seemed to have removed the pour block better then me as your gap doesn't seem as bad.
Always, been using the other two unpainted photos on your page to help along with images @smolensk sent me.
Forgot to added that I heard back from MR and he will be sending me the parts. Good customer service in my book.
Lots of excellent stuff so far! I'm thinking of jumping in with this kit:

But I might also just enter the Tamiya R35 instead. Will just be finishing other projects before joining.
Nice entry. However be aware that the engine grille is flawed. The number of slats is wrong. I'm not an expert but read it in a French forum. If I'm correct Blast did an upgrade set.
Olivier