Very nice and clean build Ryan.
Olivier
Thanks, Tamiya makes any assembler look good.
Nice job on the Spad. It looks like some parts need some serious cleaning.
Olivier
The ARL 44 build is complete. The tracks were a treat. As the sprockets and idlers are mobile the tracks remain functional. This is totally useless except to show the excellent engineering of Amusing Hobby.
The huge aluminum gun is not glued yet. It is strange that the aluminum gun is mentioned neither on the parts list nor in the instructions.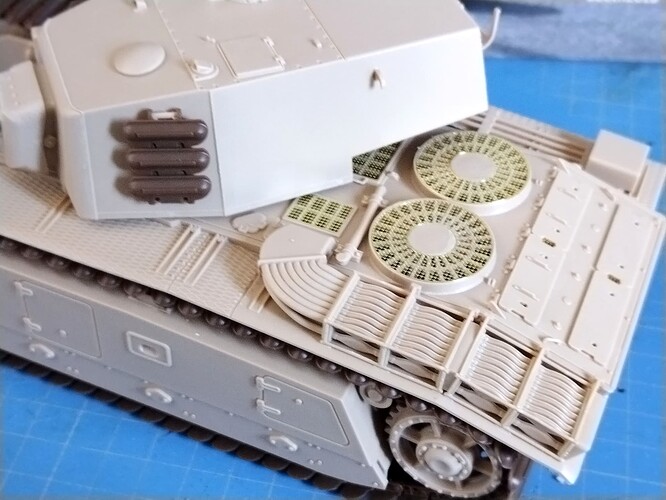 Full Blog
Olivier
Score one for you.
Time to join up with a German Panzerjager 39(H) mit Pak 40/1 Marder I. Quite a mouthful and the box states a Pak 40/1 while the Instruction sheet says Pak 40/3. I will be adding the Blast Models upgrade set which also states it is for for a Pak 40/1. This is an almost 20 year old Trumpeter kit and I expect to have more fit issues than with the RFM kit I just finished.

Removed the casting block and everything is just resting in place. Not as good as Oliver's but I will take it.
G
Somethings are different in my kit then Oliver's in that the tracks are resin and not metal, however I was sent two tracks lengths less and one less idler wheel set. I have an email out to them today about replacement. I do have other options if the need arises but I would prefer not to have to use that option.
If I remember well mine looked that way too. So I'm not better than you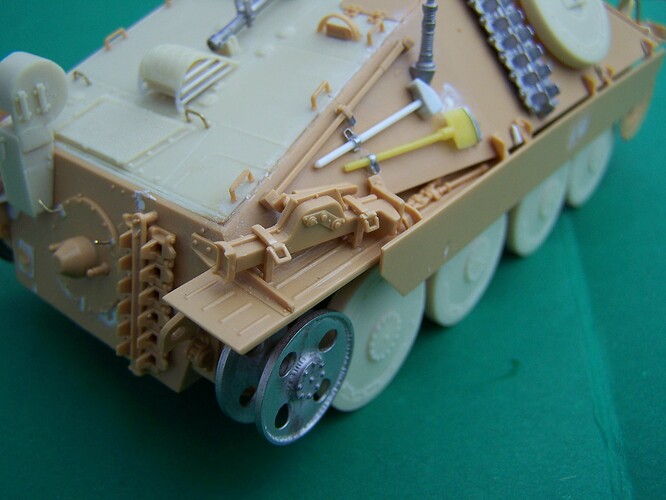 I have a couple of WIP pics to share if you are interested in.
Olivier
The sides appear the same but you seemed to have removed the pour block better then me as your gap doesn't seem as bad.
Always, been using the other two unpainted photos on your page to help along with images @smolensk sent me.
Forgot to added that I heard back from MR and he will be sending me the parts. Good customer service in my book.
Lots of excellent stuff so far! I'm thinking of jumping in with this kit:

But I might also just enter the Tamiya R35 instead. Will just be finishing other projects before joining.
Nice entry. However be aware that the engine grille is flawed. The number of slats is wrong. I'm not an expert but read it in a French forum. If I'm correct Blast did an upgrade set.
Olivier
First painting steps for the ARL. I applied a base coat of XF-58 Olive Green. I then applied a pre-shade in XF-85 Rubber Black. I ended with the highlights in a lighter shade of Olive Green.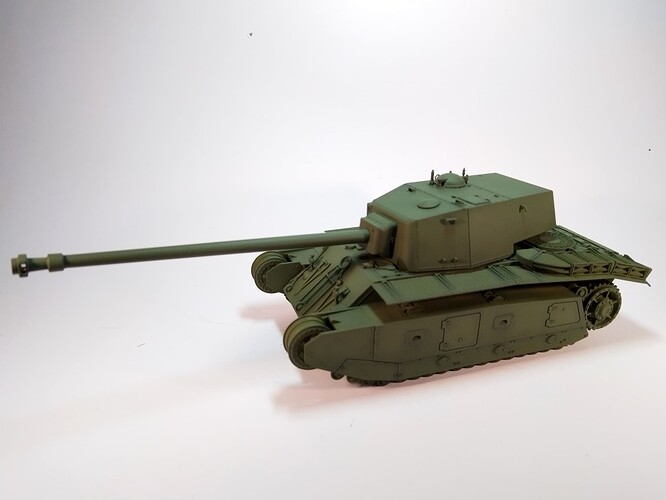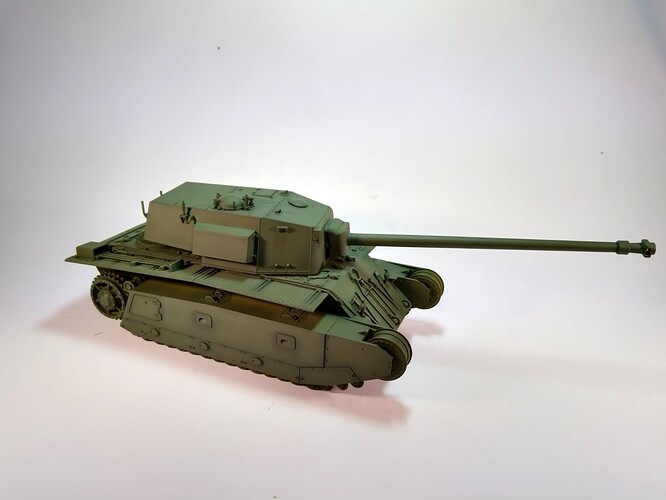 Full Blog
Olivier
Looking good Olivier. Are any of these still in existence ? Museums etc ? That exhaust does look crazy.
Just saw the last post you did above, that looks great with the green on it now. It really is a big old wagon. Nice build
Thank you Johnny. I know two remaining tanks. The best preserved is displayed in Saumur museum, the other one is displayed outside in Mourmelon army base.
Olivier
Like I said earlier, I will be making the AMX13-75 kit by Heller: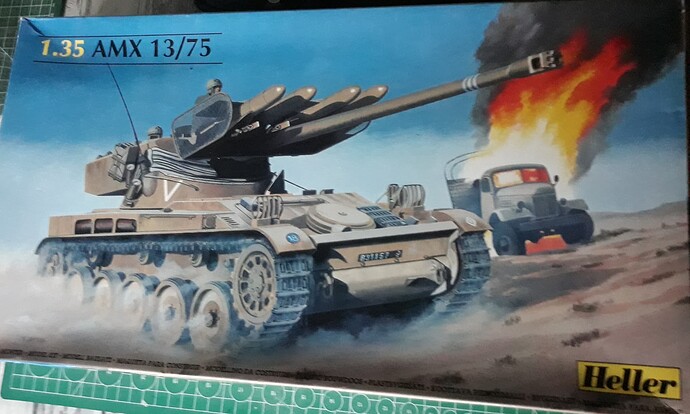 But without the rokcet set, allready used that in the
christmas holiday campagne
and will be using this tank afterwards in my
IDF diorama
.
When I bought this, it came with an upgrade set:
But I later found out that set was for the Takom kit instead of the Heller kit, which was probably why it was so cheap… so will have to see which parts I can use and which not…
anyway, started on the tank, builds nice, no problems sofar: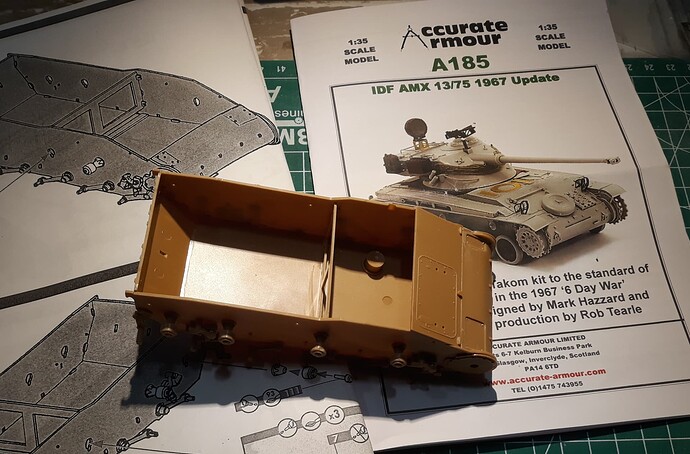 It won't be half as nice as those AM13's that Bison12 built a while ago, but… I will have equally amount of fun building this…
You will find you need a lot of it. The Heller wheels are poor- the hubs especially.
Just remember, the one at Latrun is not an ex-Israeli one, so don't rely on it for references.
Thanks, and there are wheels in the AAset, but the set up of Takom and Heller wheels is different, dont know if I can use them…
Good choice.

I've adapted the Heller wheels (I had improved) to my Takom hull. So I assume the reverse is possible.
You should fill the recesses representing the hatches on the front glacis. On the actual tank they're flush with the armor.
If you are interested in you could send me a copy of the instructions so I can give you my comments. Not that I am an expert however I did some homework to build mine and you share my thoughts.
Olivier