The Marder I was built on the hull of French Hotchkiss 39 tanks that were captured during the fall of France. Built in France, fought for France, captured in France by Germany, modified into a Panzerjager in Germany and destroyed or captured by the allies in France.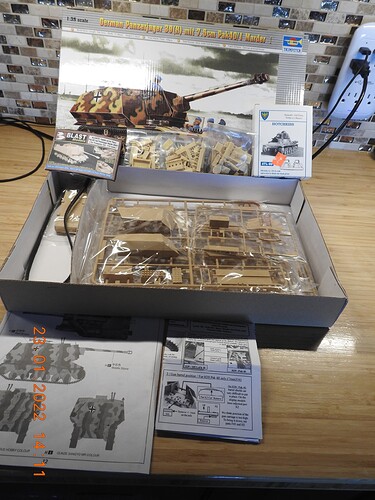 I will be building the 20 year old Trumpeter kit of the Marder I with the addition of the Blast Models upgrade kit, Friulmodel tracks, parts from a Lion Roar photoetch set and most likely a metal barrel.
On first glance the kit looks like a challenge, thick parts rife with ejector pin holes to be filled and soft detail. My first time doing a separate conversation like this so it should be fun.