Woah… that's some detail on the zoom in. lolz
Cheers,
Jim
Very nice looking… And like the factory finished look ready for final painting and issue… Was all the hull marking and lettering done by hand or decals ?
The hull markings are a combination of hand drawn and dry transfers from Adam Wilder. I purchased them at Last Cavalry (amazing customer service).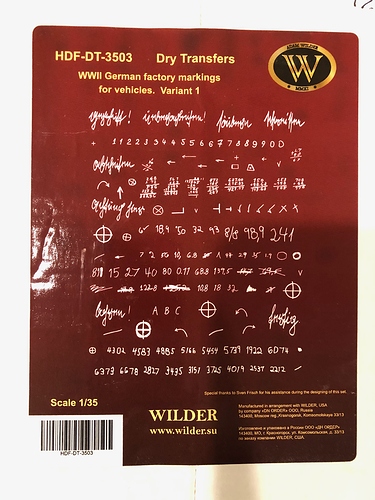 Very believable job on the red oxide primer and overall scruffy factory appearance. Thanks for sharing about the dry transfers they add just the right amount of color to the vehicle.
~ Eddy
Now you're just teasing us lol… It does look great though. Would be cool in a factory Dio just been discovered with a Jeep next to it for a size comparison.
Beautifully done, irish! The red oxide prototype markings are so much more interesting than the final 3-tone camouflage the Maus (Mauses?) eventually wore. This treatment really captures the "test" aspect of these remarkable monsters. Well done!