I have built five of them so far and have two sitting in closet. Thumbs up from me.
One more under construction: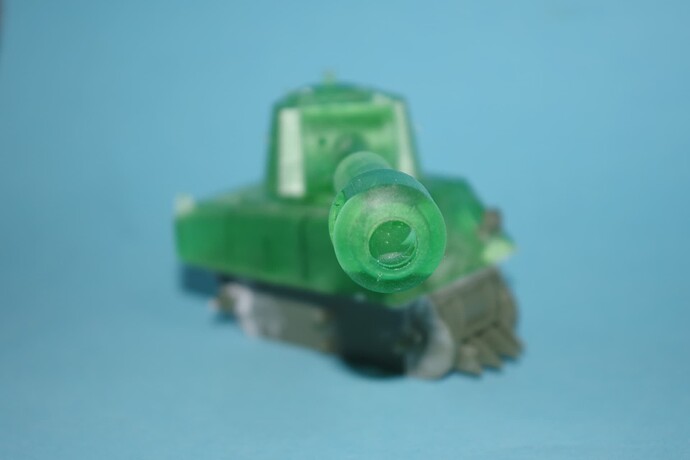 Do you know your tank recognition charts…?
Well, this is a hybrid of a Sherman M4A3 hull and M36 turret. This was a stopgap measure to pump out more much needed M36 tank destroyers for the European theater of operations.Our little friend here is a hybrid too: Meng Firefly body and Kscale M36B1 conversion set for upper hull and turret.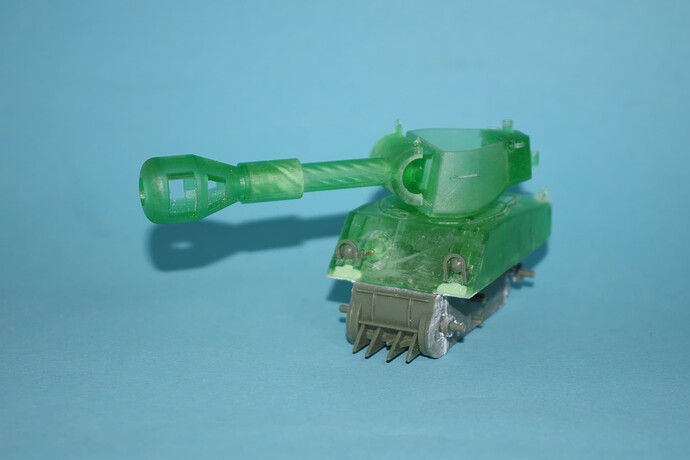 Ignore the odd green jelly color. Quality of this set is outstanding! 3D printed with a great fit. I am very impressed how well the handles aligned to the turret walls! Putty will only be needed in a few places where Mengs and Kscales parts meet. And at Mengs styrene parts. But beware that Kscales material is utmost brittle! The use of a resin saw is highly recommended for cutting off of the parts. If you just use your nippers the finer parts will simply shatter into a gazillion of pieces. You have been warned! BTW, check the instructions first. The MG installation has to be inserted from the inside of the hull. It is possible to do this after gluing the hull to the tub, but very fiddly due to the crosswalls inside the hull part… Remove the "tail" at the rear; the M3A3 had flat rear armor without the extra box of the Firefly hull.
Very nice conversion indeed. But I think I will just make the rear bustle (in fact a counterweight also in real life) somewhat larger to pronounce the comic aspect further.
Enjoy!