Hello
I am going to try and scratch build a 1:16 scale model of this tank from steel and brass because its a nice small early war tank with lots of interesting features. Theres plenty of information on the Pz I Ausf F on the net so I will keep it short. The Minenknacker ("Mine Cracker") was a doomed development of the Pz I resulting from the "need" for a heavy shellproof tank that would support breakthroughs of heavily fortified areas and could not be stopped by AT guns ofthe period.
It had 80mm of armor in front, 50 mm in the side, wide tracks, torsion bar suspension and two MG 34s in the turret. 30 units were produced up to 1942. As usual, tanks that are badly designed or obsolete ended up in nefarious "police" type duties in partisan areas of the eastern front where the Ausf F did fairly well. A battalion of the tanks was supposed to feature in the invasion of Malta but that didnt work out in the end.
My tank will be made from 2mm sheet steel where possible and with brass and aluminium where not.
Accuracy will be ruthlessly sacrificed for expediency where necessary so this might not be a great thread for rivet counters!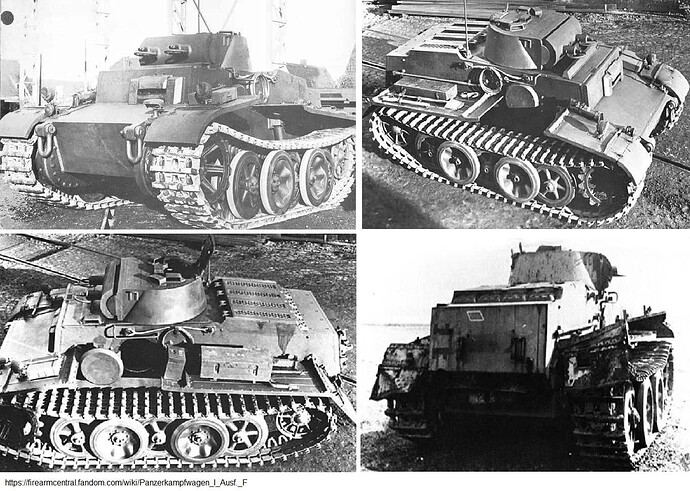 I will continue in the next post as I want to see if the pictures uploaded correctly.
P