Hi fellows in Stryrene,
I am busy building the MiniArt M3 Lee (Mid Production) and while building the enginge I come across the following: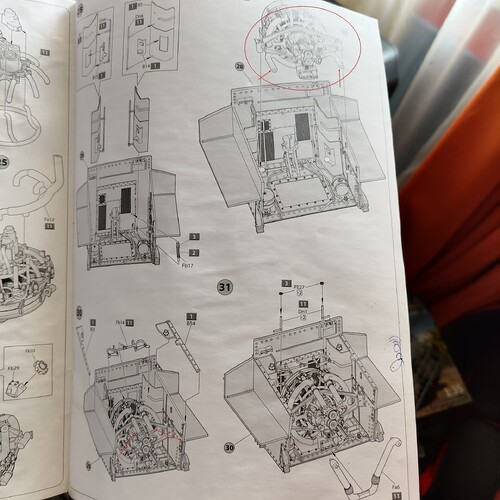 When inserting the engine, the exhausts are on top of the engine. That is how I have build it.
Next drawing: the engines are at the bottom? How? Did anyone of you build this kit and how did this work out? What is correct?