I guess many of you know the Images of War series of books published by Pen & Sword. Most of them indeed include rare photographs from wartime archives, but their captions sometimes leave a lot to be desired…Here are just a few examples :
From Afrika-Korps :
(maybe a very early prototype ?)
From With Rommel in the Desert : Tripoli to El Alamein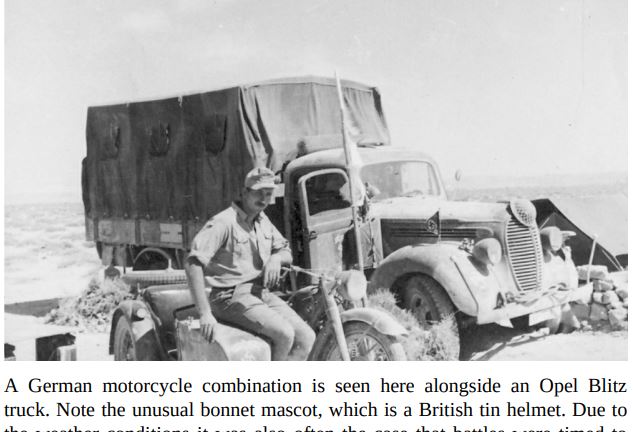 (Ford G917T x 3…)
(No, this would not…)
From The Aftermath of Dunkirk
(Soviet IS-2…)
(Ambush at Poteau anyone ?)
(Dunkirk 1940, Dieppe 1942, not much of a difference…)
(A Hetzer - in "ambush camo"…)
(Another one, with a US Army Dodge in the background for good measure…)
(Sorry but it's more than likely a sidecar wreck…)
Maybe I should double check the other titles I have ?

H.P.