1/35 scale Russian and United States rations
---
This is partial text from the full article (usually with photos) at
https://armorama.com/news/modern-russian-vietnam-war-u-s--rations
about god damn time someone released an updated modern ration pack, it's only been a year before someone jumped on this.
FC Model Trend had the Russian ones out a long time ago, shortly after the war in Ukraine started. I used them on my "Winter Harvest" BMP and Tractor dio that I started in APR '22.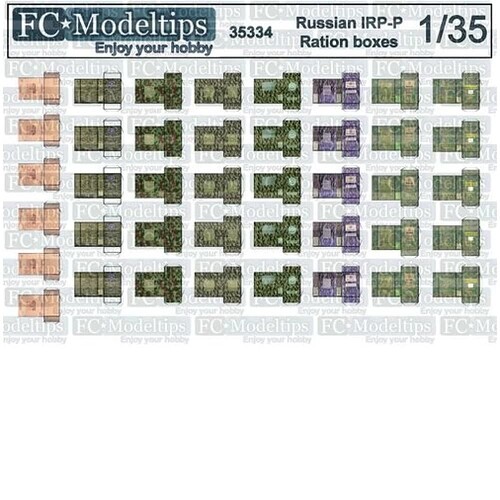 AFV Club also has a sheet w/Russian, UK, Latvian, Aussie, and Netherlands ration boxes in their AAWS-M FGM-148 Javelin kit (AF35355).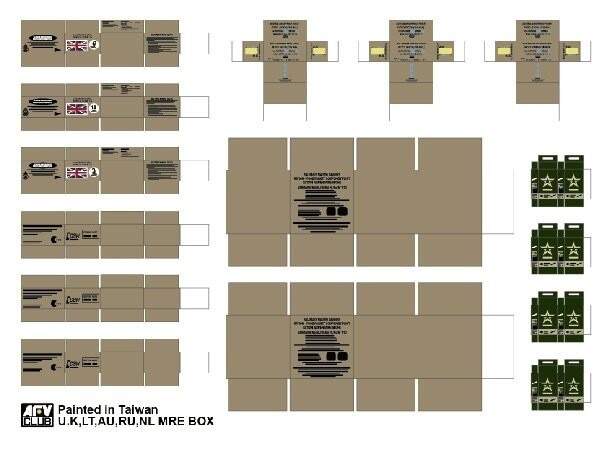 I know my eyes are not as good as before, but it seems to me that these are a different model…
H.P.
I think they are the ones on the far right of the FC page. There are a few different box types/designs on the page I have.
i have the FC versions and their print quality sucks, they look like down scaled jpeg files.
these new versions look to be far superior print quality.