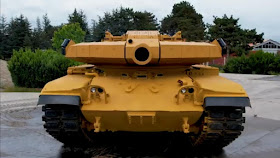 @SableLiger, agreed - that thing is beyond ugly…it's downright Fugly
As well as hitting every tree in the ugly forest … it also has a biblical main round catch/deflection area down on to the turret ring …
Eliminating that shot trap would require turning the turret sideways to allow the driver to use his/her hatch.
It would also make it impossible to turn the turret so that the barrel points to the rear.

Note the marginal clearance between the turret rear and the engine deck.
Bottom of turret bustle shaped to allow driver to use drivers hatch when turret is reversed
(AFV-Club)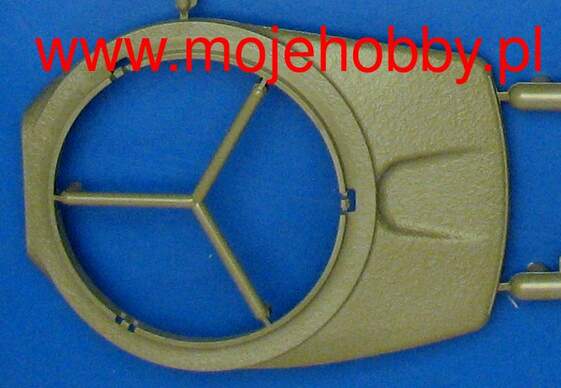 I do wonder if that added armour provides more protection value than it removes.
Plus for more armour
minus for added shot trap.
Hmmm …
Its one of those old odd shaped turrets that doe not have an easy solution against modern rounds and attack methods…
I think that's the beauty of it. Or, it has "character " lol.
Some info from Defence Blog…photos copied from SNAFU.
https://defence-blog.com/roketsan-develops-new-tank-gun-system/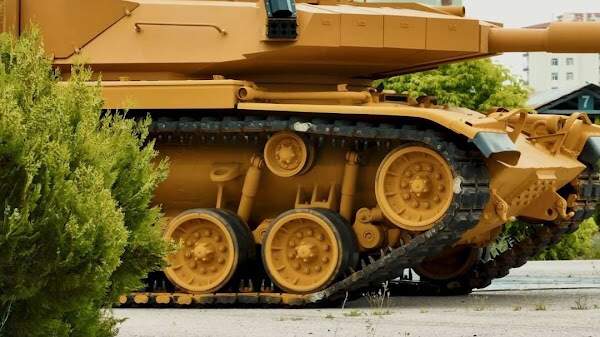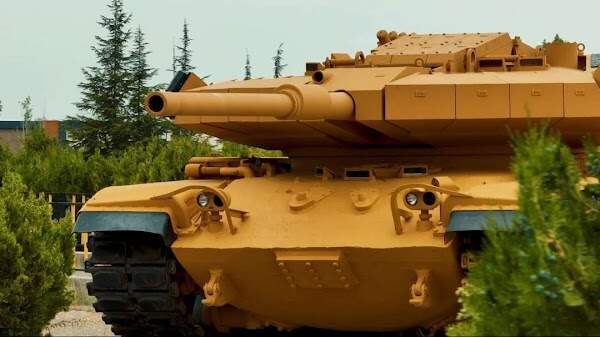 It is actually a new 105mm turret that can be added onto a variety of chassis.
"The company has developed a new welded turret with a 105-mm gun and automatic loading system. Due to the new design, the turret has improved protection with explosive reactive armor and internal space.
The MZK gun system was integrated into the chassis of the M60A3 tank, but it also can be installed on the Leopard or T-72 series of main battle tanks. This universal solution allows the modernization of aging combat vehicles to a new level required on the modern battlefield."
It's contagious! Eeek!
Still using the old cast aluminum roadwheels of the M60A1…
That is just awful looking! The turret does not impress me at all, and the hull is just a stock M60 hull with no upgrades whatsoever! They would be better off with something like this: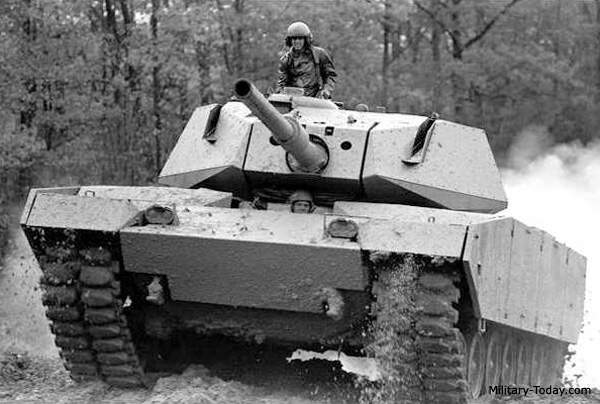 Ken
I think it's just a demonstrator to showcase the turret upgrades. But i agree; all those upgrades up top, but nothing below.
THIS IS WHY YOU NEVER SKIP LEG DAY.
Anyone know what this color is?
I'm thinking the best color for that would be either AK interactive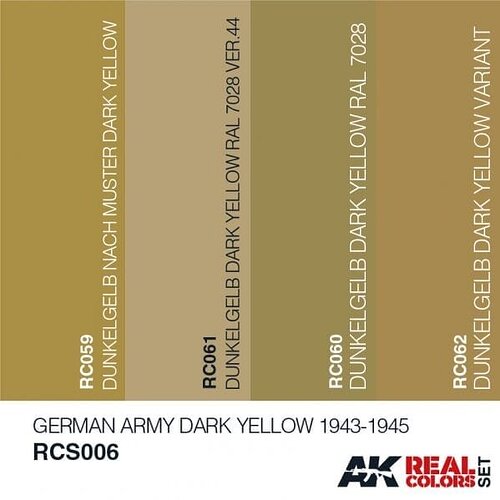 I used Vallejo Dunkelgelb on my PzIV Stug.
And on this Tamiya PzIV Möbelwagen.
I was seeing online that Vallejo Yellow Ochre 70.913 was a good color.
I was doing some goggling as well and in the italeri Leo 2 kit, they call for FS 33434.
I'm not sure if this is correct or not.