Looks good Dan. What kits are you going to add to it?
Their stuff is first class- this is no exception and you've really brought it to life. The pale blue is a fantastic choice against the cream of the wall and the roof tiles. The green door is my favourite bit- it just grabs your attention right away.
Thanks, I'm thinking Copper State's Lancia armored car.
Thank you. I did some googling and bright green seemed to be used alot.
Looks good, like the blue lower part.
Now this brings back memories. This was Mike's (Monroe Perdu's) very first release, along with some water wells, over 20 years ago and he sent me a pre-production sample (I still have the actual production one in the stash). Used as a display, including one of the wells, for Tamiya's Marder III. Sorry for the photo quality, scans of the article from Military in Scale December 2001!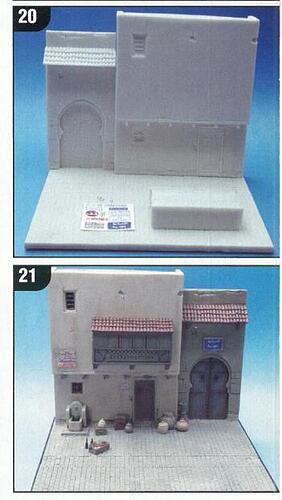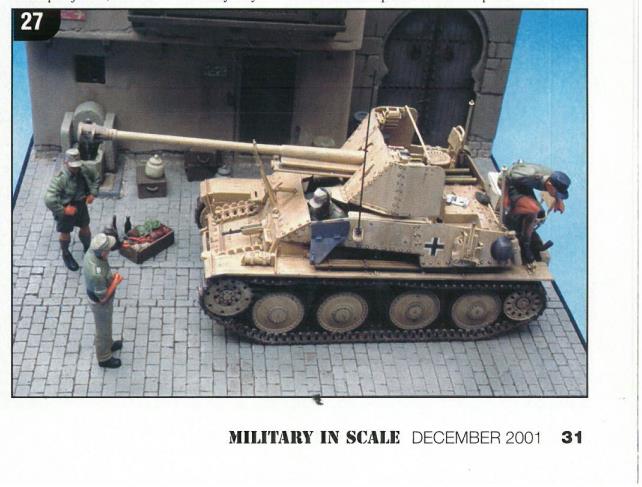 Nice! I love those rounded vases.
Very nice,I have seen them at shows.
Very cool , nicely painted !!!