Hi mates,
I used this Airfix kit: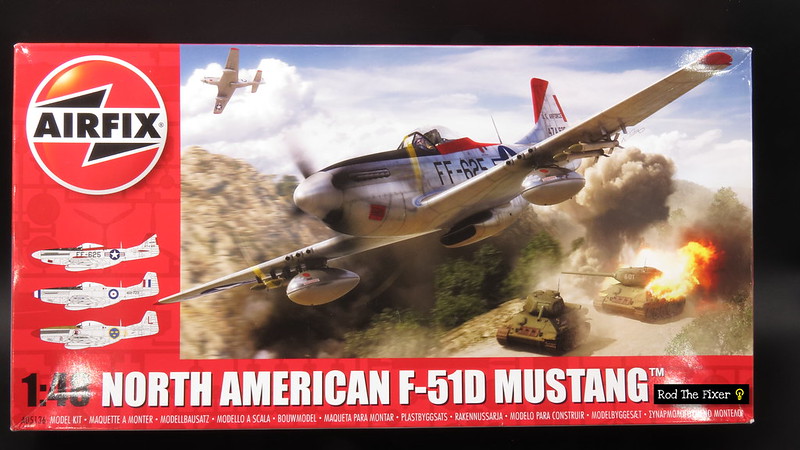 to make the F-51D that operated in South Korea (1952 ) with the 67th Fighter Bomber Squadron.
A brief History of the 67th Fighter Bomber Squadron:
As a result of the North Korean invasion of South Korea in June 1950, the squadron was moved from the Philippines to Taegu AB (K-37), South Korea in July. At Taego, the squadron exchanged it's P-80 Shooting Star jets for propeller-driven F-51D Mustangs which were more suited to the ground attack and support role. Combat targets included tanks and armored vehicles, locomotives and trucks, artillery and antiaircraft guns, fuel and ammunition dumps, warehouses and factories, and troop concentrations.
In August, advancing communist forces and insufficient aircraft parking at Taegu forced the unit to move to Japan, but it returned to South Korea the following month to support UN forces in a counteroffensive. Because the front advanced so rapidly, operations from Pusan East (K-9) soon became impractical, and the unit moved in November to Pyongyang East Air Base (K-24), North Korea. The Chinese Communist (CCF intervention) caused the unit to move twice in as many weeks, first to Suwon AB (K-13), South Korea, then to Chinhae (K-10). From there the unit continued to support ground forces and carry out armed reconnaissance and interdiction missions. Throughout the conflict, the squadron moved from base to base in South Korea.