I recently got the Takom 1/16 Wiesel and once I saw the pretty nice fig included I thought it might be a fun little diversion from armor.
He has been built up and I only have sanded all the seams, (lots of them the figure was 25 parts) used green stuff to add some more detail to the helmet and used copper wire and strip styrene for the headset wires.
This morning I painted up his head. Im fairly pleased with the result although its far from perfect. At least he doesn't look like he will haunt your dreams!
All the paints I used are piled next to him.
He is my first serious attempt at painting figures, the only other figure I have done was a 1/35 EOD specialist.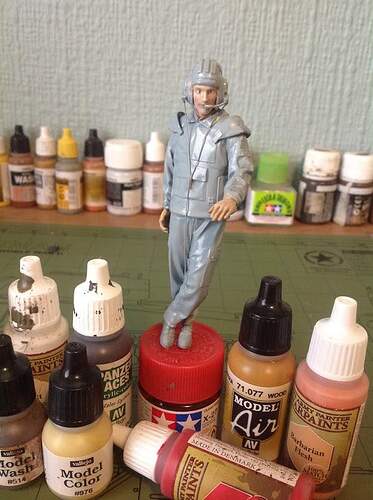 Any comments positive or negative are appreciated!