Navy SEALS small vignette in Iraq. Is that the American Sniper …? The figures are a product of Airborne Miniatures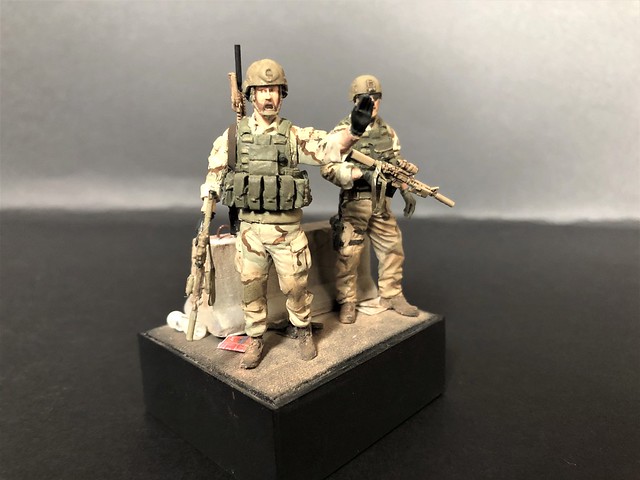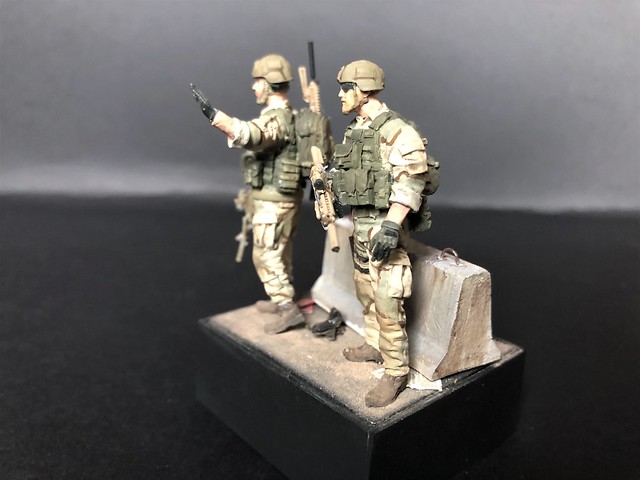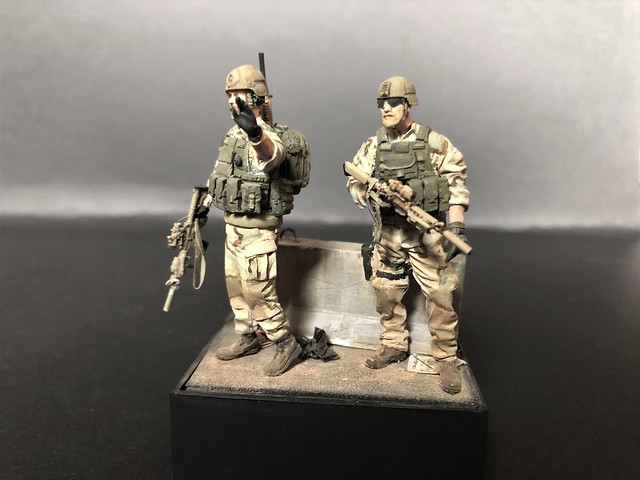 Nice work on those figures!
Cheers,
yep I have to agree, those figures look and the small vignette just goes to show that you don't have to build a large diorama to tell a story
Beauty, great work on these tiny figs!