A better pic.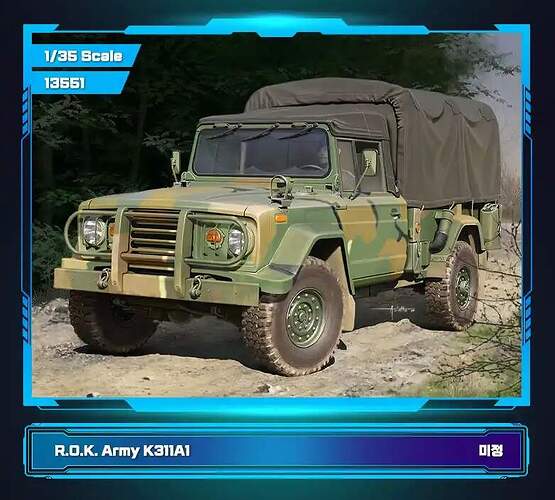 This is good news. It is the South Korean version of the US Kaiser/Jeep M715 used in the '60s and '70s. It doesn't look too hard to backdate it to the M715; mainly the weel arches.

This is the first time it will be available in plastic. Prior to this it was a resin kit by D-Toys, D-Vision, Def.
Cool!!
Can't have too many trucks

even if the stash is overflowing

Very happy with this news. Like the truck anyway, and an M715. Never dared to get a resin kit and this, too scared l would ruin it.
Wheel arches look an easy fix but the hood/bonnet looks a bit more difficult
Bumped to refresh this news now that there is a conversion set.
Well I'm gonna stick my neck out there and speculate that DEF models is aware of the modeler's wants and realize that, with a little modification to their current mold, they could execute a fairly easy model of the M715. Here's hoping anyway.
Cajun
and the wheel arches already mentioned by Gino,
the wheels are also different
The difference in the front end is mainly the center grill (vertical slats) and hood (raised front). The rest is pretty much the same. The wheel arches shouldn't be too hard to rework. You would need to source new tires/wheels from somewhere.
Hopefully Academy will come out w/the M715 as well. Fingers crossed.
Looks pretty nice. Unfortunately, the sprues don't look like they have anything to indicate a future M715 is to come. The wheel arches are all molded onto the bed and fenders, no extra grill or hood parts, etc. Fingers crossed that they may backdate it to an M715.
Last year, I ordered the K311 resin kit from DEF, with the thought to convert it to a five-quarter M715. The wheel arches were not too difficult, both front and rear, but I stopped when I was unable to find an acceptable method of changing the hood and extending the front fenders. It still sits in the box on the shelf of doom. At least I haven't consigned it to the round file labeled "Now THAT was a silly idea"…
Looking at it closer, it would take more work on the interior too. You would have to backdate/rework the dashboard/instrument panel as well.
Kit part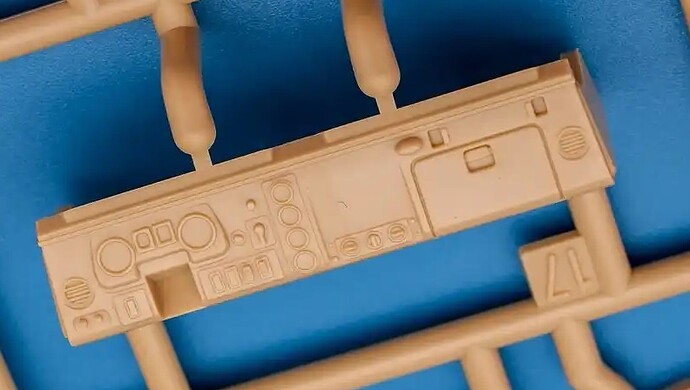 M715 dash/IP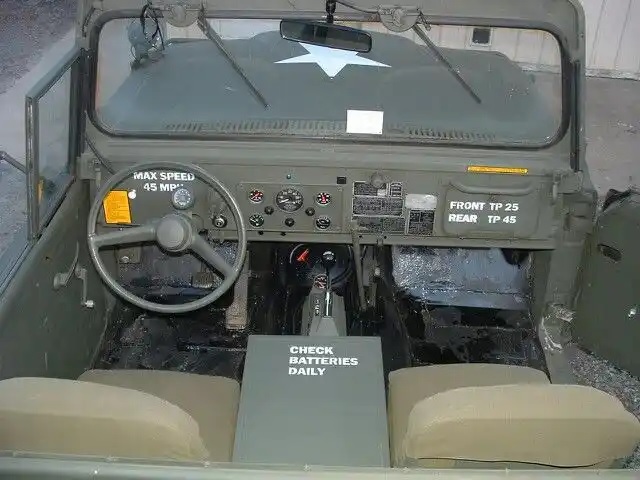 I'm sure other areas would need attention too.
Another interesting aspect. The decals show markings for Ukraine. Have any of these been see in/sent to Ukraine?

well according to this artilce :
even the Toyota HMV is used by the ukrainian army so I wouldn't be surprised if more asian equipment is being used.
Grz,
Sam.