A better pic.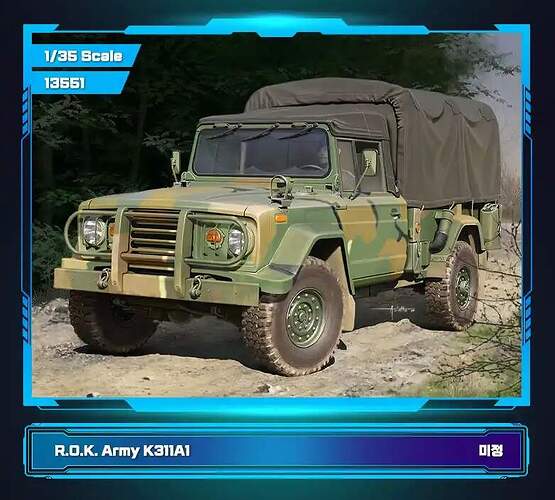 This is good news. It is the South Korean version of the US Kaiser/Jeep M715 used in the '60s and '70s. It doesn't look too hard to backdate it to the M715; mainly the weel arches.

This is the first time it will be available in plastic. Prior to this it was a resin kit by D-Toys, D-Vision, Def.
Cool!!
Can't have too many trucks

even if the stash is overflowing

Very happy with this news. Like the truck anyway, and an M715. Never dared to get a resin kit and this, too scared l would ruin it.