My Latest Dose of Citadel Shaders:
The Loew's Movie House; Grand Opening of the movie "The African Queen:"
March, 1952*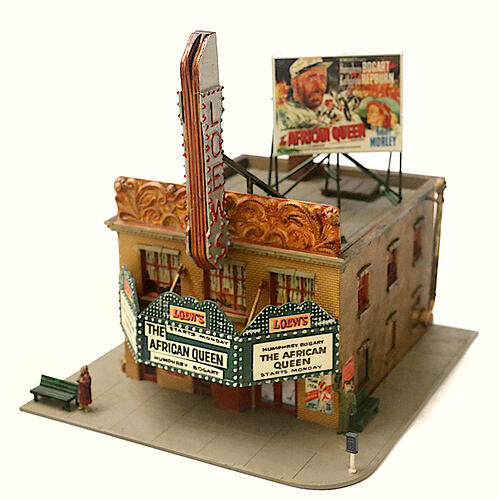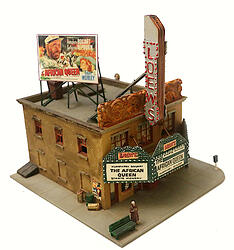 On this one I did heavy shaders all around on the brick work. (Much more clean looking on the front of the building.) Added a silver base to that large rooftop pediment plus rust and other shaders to make it appear more rich and detailed. I also reworked that Loew's vertical marque to make it larger and more embellished adding a touch of deco to it. Of course there is also the added billboard.
*And before anyone says anything: The African Queen was shown in a limited Hollywood viewing in December, 1951 simply to qualify for that year's film awards. The movie's official grand opening was in New York, February of '52 with general distribution coming in the months following.