Would be awesome in 1/35th!
@brof4625 kitty hawk do one in 1/48 if that helps
You could use the Academy Zulu and Dragon/Panda N to make one. Not saying it's easy but should be possible.
I have considered the same. It is on the "To Do" list…sometime in the future. Maybe a 1/35 Y will come out before then. Hopefully Academy will surprise us with one.
yeah i hope they do, they did produce that 1/35 AH-1Z Viper, so i like to think they will follow that up one day (soon)
Received this kit last week.
Great looking kit.
You receive a AH-1Z spure with the blades and the body.
Oh damn! I was hoping no one release any kit of interest in my scale…that made me sad. This and Revell's news of re-releasing 1/144 chinook stabbed me in the heart.
Wish they had shown some interior shots.
No interior shots, but I did find these on another site. It looks like a lot of the interior is very detailed PE. It should be pretty nice.

Decal options look good too.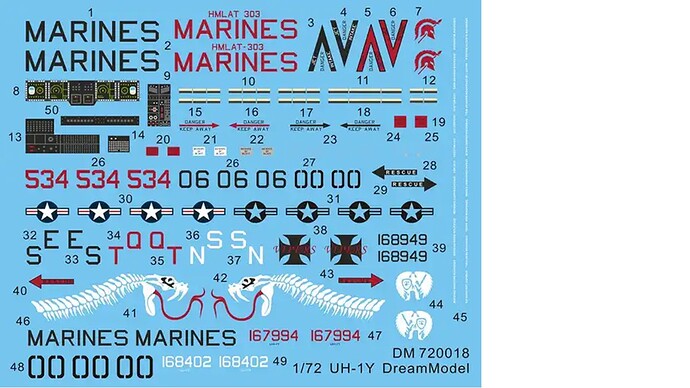 Scalemates has the instruction sheet on-line as well. It looks very nice.