ICM has released their 2021 Catalog and inside is a very welcomed surprise. They have announced what looks to be two, maybe three, new-tooled AH-1G Cobras in 1/32 scale. A new Cobra model has been sought after for many years. The 1970s-era Monogram/Revell version has grown long in the teeth. Hopefully these will be very nice.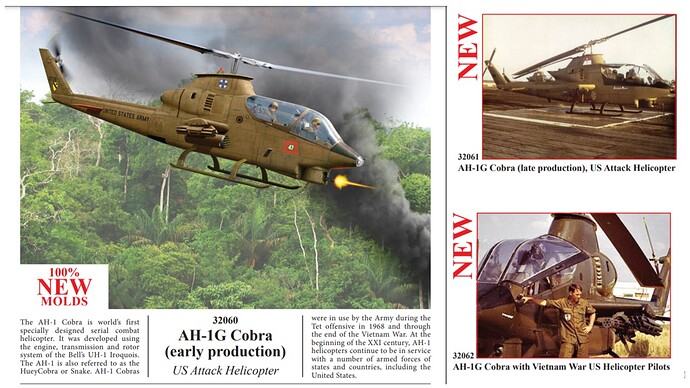 32060 looks to be an early Cobra with the left hand tail rotor. 32061 should be a late model AH-1G with right hand tail rotor. The last one, 32062, could be either, but with pilot figures included.
They have also announced the pilots as a separate set: 1/32 US Helicopter Pilots (Vietnam War) to go with them.
The full catalog can be seen here.