I haven't built a model in a number of years but I might just pick up one of these!
I don't even like the Apache but that kit is looking nice so far.
I buying two kits (one of each), but might just buy two more if it's not a huge task to convert one over the a British Army ship, and maybe an IDF ship. Anybody know if that can be done?
gary
From these photos this looks to be a great kit OOTB. I do hope someone will consider doing a IAF conversion cause they just awesome in Israeli scheme…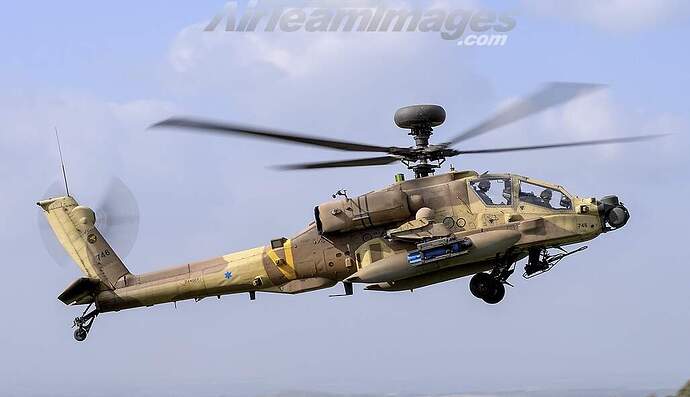 Photo by moni shafir
@Airteamimages
Takom posted new photos in its FB page, and they're causing a lot of controversy b/c the CAD images and reference photos do not seem to match up well.

Some serious inaccuracies are indeed present. Ironically, most people probably wouldn't have notice them without the photos of the real cockpit alongside the CADs.
Also, what's up with the broken English? There really isn't anybody at Takom's who's able to speak/write proper English? Takom isn't a small company producing knock-offs of Chinese knock-offs, but a major manufacturer with some excellent kits. Apparently their marketing department still has a lot to learn.
I need one . Make that two or three
Me too, unless those inaccuracies are "restored" elsewhere.
I doubt that the Army is going to allow just anybody to climb all over their Apache.
gary
Not to sound racist either, but especially Chinese companies
No, but Boeing will during sales pitch events to various nations or at places like the Paris Air Show
true, but with limits. I recently watched a guided tour thru a destroyer, and much of the electronics were labeled "secret". I've done several tours thru the Lima tank plant, but not one time did I ever see them cutting Chobam armor. Yet I've seen most everything else. I once had a job cutting Hestalloy (think after burner cans). Made some phone calls and got zero help. The Valenite guy came in with a small metal box, and handed me some inserts that were unlabeled. They worked and came back a week later to pick up what was left and the used inserts. Very secretive! They'll only allow you so much information, and then cut you off.
gary
No. No.1, the USN (and USAF) are exceptionally anal about security…
even with ancient stuff… but the manufacturers, far less so. They want to make sales and let folks crawl all over goodies that they're trying to sell at their "trade shows". Of course, looking at a powered down glass screen tells a trained spook nothing of the capabilities of the black box(es), merely what's inside the cockpit to some extent. That's ok though, all of our open source publications cover that part. How did Lenin put it? "The Capitalists will sell us the rope to hang the last of themselves".
More photos from Takom's FB page: