Hi all,
I am looking to build a British WW2 dockside railway scene, I have bought the Dapol 00/H0 Pug as my loco and want to show it pulling a single piece of rolling stock. I would like to give the wagon a real battered and bent appearance, so was again leaning towards a kit as opposed to a ready built item.
However, I have no idea of what wagons suit a late 30s early-to-mid 40s time frame but was leaning towards the Dapol 16 Ton Mineral Wagon (see image below):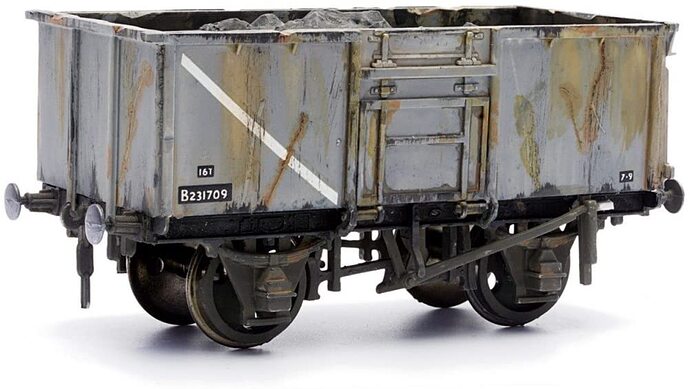 Would this be appropriate for the intended period,

?
Cheers,

,
G