I am really glad that I didn´t bought the HO gauge Feldküche from Preiser.
at 1:82, those meat chunks will be tiny!!!

I have now Riich´s Feldküche on my bench. What about a new dish? Erbsensuppe maybe? But don´t look for the right size of the peas!

If the soup is made right, no peas will be recognized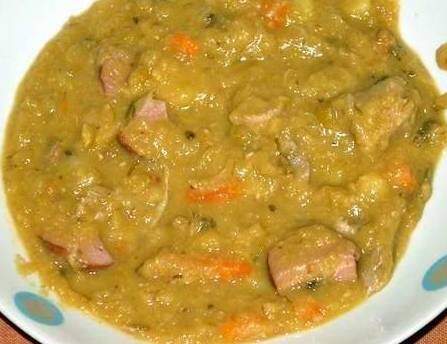 But how about the Wurst and the Speck?
Something says to me that Wurst was not included and the dices of Speck are too small to be discerned…
Bratwurst & Frikadellen bitte
Thank god Aldi and Lidl came over to the UK
haha … yes, with mayo or currywurst…
There was a little corner shop in Windsor, that used to sell nothing but a selection of German food products … was heaven
nothing that the army chefs make lol.
I only use the mess occasionally now, but in Germany our cookhouse was quite good and always had a selection of German meals on offer. And when I was out there as a married person, we shopped in the NAAFI for UK food, but we also shopped in the local German stores 50% of the time, so we always tried to eat German based meals or eat out at local taverns/restaurants
Go with Alclad Stainless steel in the cauldron.