We've come a long way from the dinosaur era when we could still say (amongst us boys) that a plain-looking girl had a face like the back of a bus…so…now…is it OK to say a girl has an ass like the back of a pick-up?
If she hears it you could get your face slapped,
so if you're into that kind of thing just go for it

??? WTF ??
Hey, whatever floats your boat I guess, that is some serious hydraulics I hafta say.
J
No. … And you'd better not say a pickup has junk in the trunk.

—mike
Trying to decide if that is worse then the Carolina Squat.
Being literally an old timer, is there a point to those bed hydraulics? Sure seems to me that the time and money to do that could be better used on other truck modifications.
joel
It's a "fashion" or "lifestyle". Some want to go fast, some like low-riders, some want to play music LOUD, some want as much bling as possible and others have fun in other ways.
For maximum bling you could check out the Japanese dekotoro style: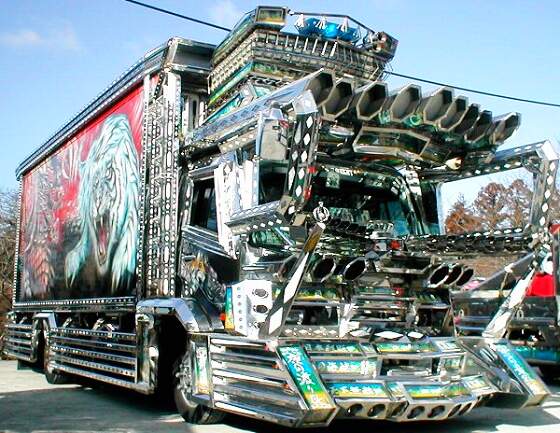 There are others which are less extreme, the virus affects car, trucks and motorcycles …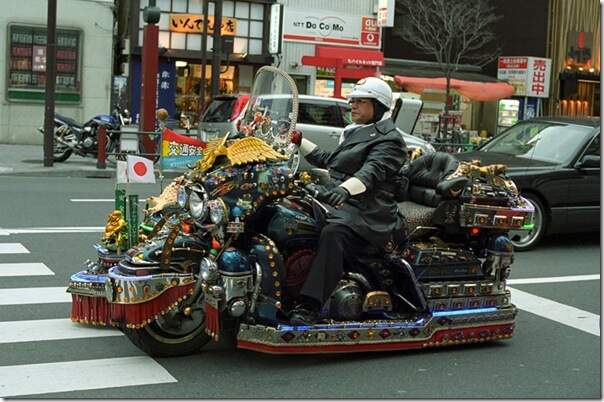 They bling out the insides as well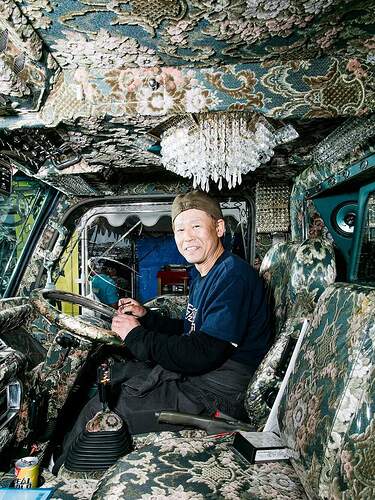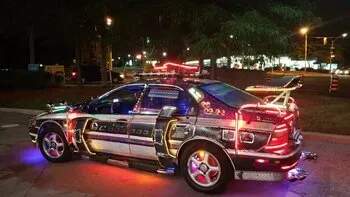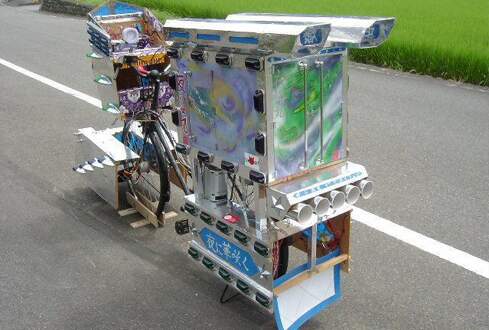 I wonder how many hours it takes to clean and polish all that chrome …
Can the owner polish the whole thing once before it is time to start over again?
A few hydraulic cylinders and a programmable controller for them?
That's for the poor …
Just cause can doesn't mean you should.
Robin,
I'm simply speechless. Never saw anything quite like those Blingmobiles & Blingbikes.
joel
Yup. I just don't get it.