Still building and converting the Dutch YPR into a Belgian AIFV C25, small difference but a lot of work.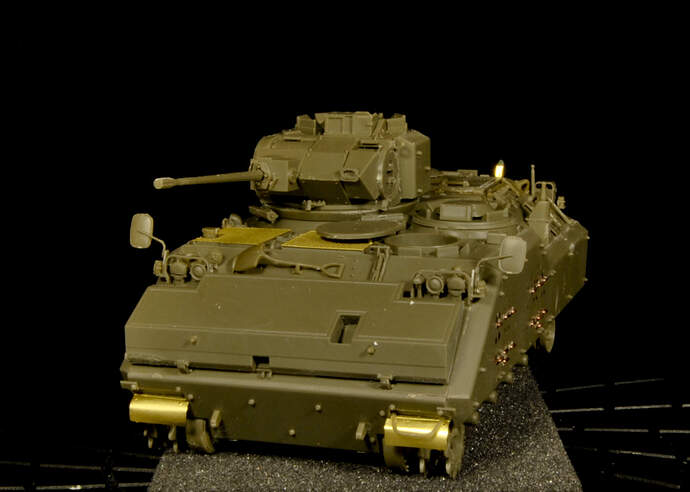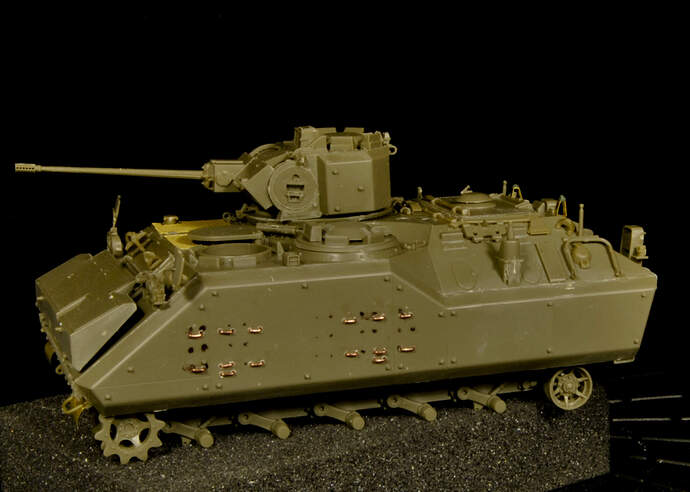 first layer of paint, just the basecoat
next layer, clear varnish
Work in progress, Belgian AFV C25mm
White is a difficult colour for weathering I noticed, still a way to go.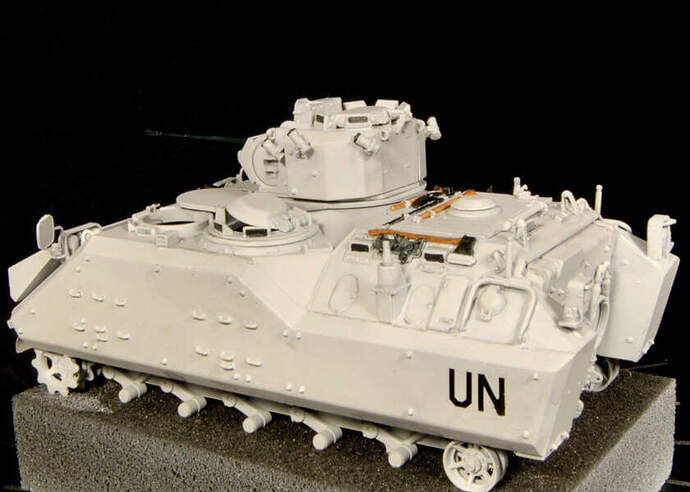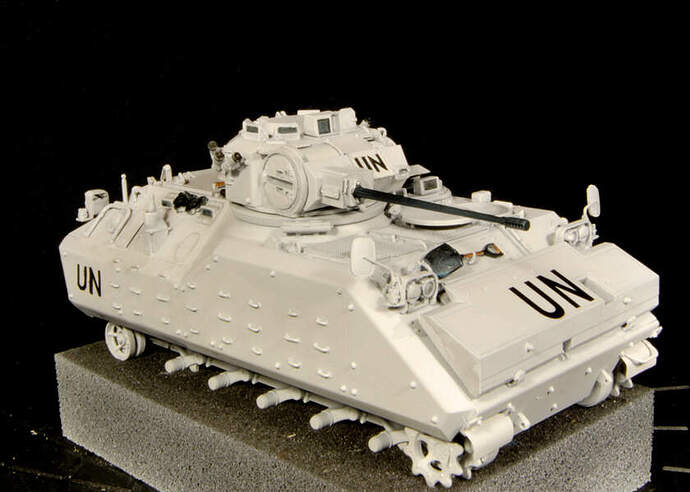 Great model. That vehicle looks like the results of an unholy union between an M113 and a Bradley.
It is, the base is a M113 and developed to have some better protection and direct firepower for the infantry.
The US army has choice for the Bradley at the end, probably the best choice.
Some other country have chosen for this vehicle ?
There's a Turkish pair in this very forum now: 1/35 Turkish Army ACV-15 AIFV & M113T2 APC . Obviously there aren't many nations who need or desire the huge size, firepower and fuel consumption of a Bradley - but the US Army still has M113s (and B-52's and Huey helicopters and M2 machine guns.)
The price of the Bradley is probably for the most country's a issue.
Belgian army have no longer tracked vehicle, the AIFV is replaced by the MOWAG Piranha.
I feel the same way Jan, white is a very difficult color to get looking correct on a model, particularly in a large scale like 1/35. To me this looks excellent though- I think you have got it spot on.
Great work Jan.
Basecoat ist looking good. Painting white vehicles is not easy, I asways work with different enamel-washes (in case I have to remove a layer) or oils. Pigments work also well.
Do you want to make your model wet and muddy (like on your photos) or more on the dry side?
Keep up the good work!
Cheers
Walter
Thanks Karl, Walter
Walter, gonna try for a dry dusty version, the most of my turns are done in spring and summer (me lucky person).
Photo spring 1994 castle Darda
Photo spring 1994 Bosnia
some progress, maybe to much
I always use the photo's for spotting things I still have to do
Looking real good Jan! The weathering is really bringing your build to life.
Don't forget to get the antenna bases in their proper colors.
Creating the driver, something from the bitbox and apoxy sculpt, fitting in the vehicle.
At the end it will be a typical Belgian driver
I hope
Great work on the driver, looks spot on!
The helmet and goggles are particularly good Jan- nice work!
Thanks you.
working on the driver, scratch build using the green variant of Apoxy sculpt.
Still some small details to do, but satisfied with the result until now.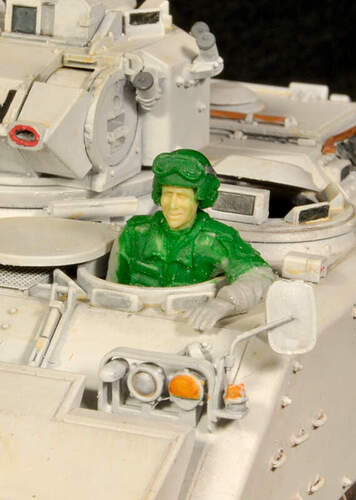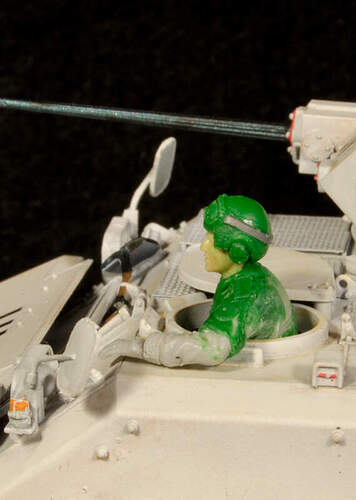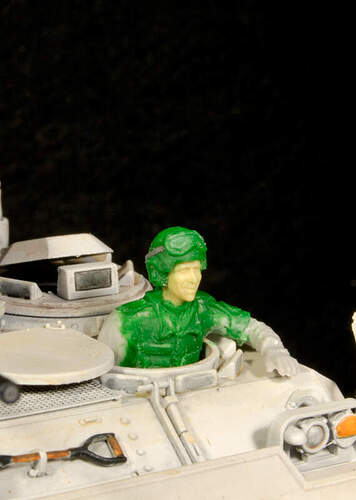 Jan, if you ever want to get rid of everything you think is not 100%…
Love it!
First session of paint on the driver, the photos are for control and getting an idea of the colours and details. Some minor corrections are still to be done after looking on the pictures.
Scratch build figure, converted vehicle, scale 1/35, just fun