Nice work JR , very realistic and different pose .
Very cool !!
Thank you buddy. Straight from the box this time. Almost,
J
Really like the animation on the guy with the sten Jerry, and the paintwork, and the frayed appearance of the helmet scrim is a nice touch,

.
You mention that he is one of the nicest figure oob, which manufacturer, and which set is he from?
G,
Thanks man, It is a discontinued line I believe from a Historex related company ? I hafta check,
J
Hello Jerry , this is truly outstanding work . Lots of details and excellent craftmanship . I hope to find the time to follow your topic a lot more . Keep up the good work buddy !
Thank you kind Sir ! Welcome aboard,
J
Added a loudspeaker,throat mike, headset,and wiring for the front facing radios. Built a Morse code pad. Getting nice and busy now.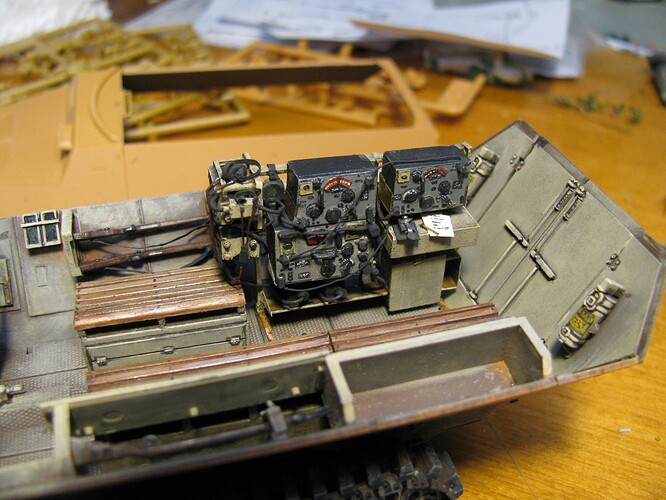 Nice work JR , detail is beautiful !!!
The equipment and technology will change, but the look never really does. Very nicely done.
Ooh. I really like the details on the radios. You always make the little details realistically busy. Winter is coming so I will be back on the models very soon. Thanks for keeping me interested even when not actively modelling.
Your detailing is exquisite.
Thank you Sir! Nice to read that you are soon to re-enter the fray!
J
Thank you Sir! Glad you enjoyed it,
J
Made a zeltbahn from putty and tried to match the faded pattern on the background pic.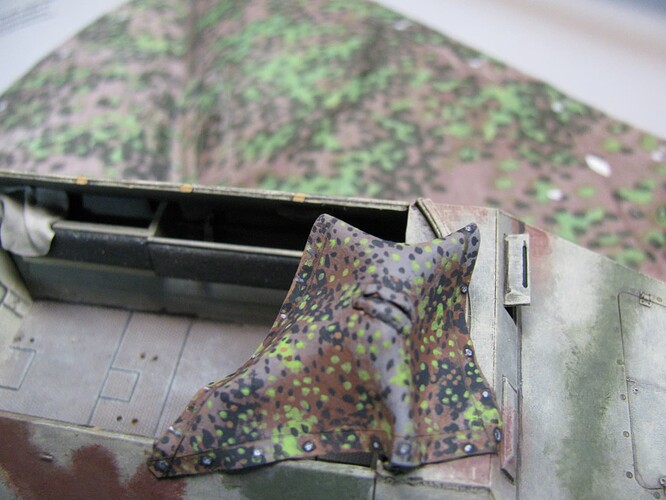 Replaced the thick wonky rails from the kit with brass rod versions. Much more in scale I hope.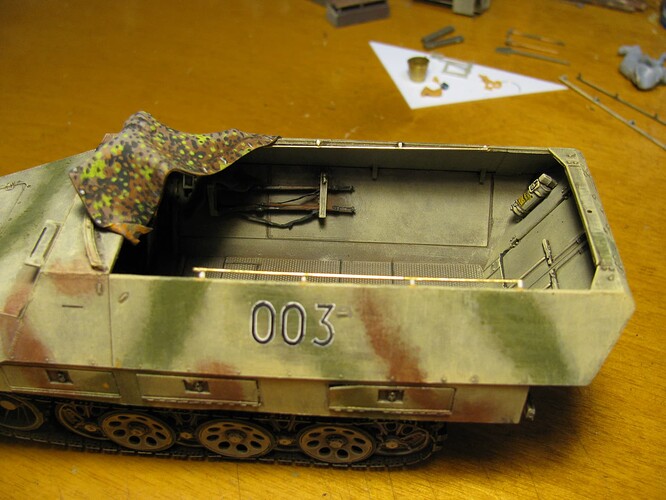 Love that zeltbahn- the fading looks spot on and is laid down in the right areas- looks the part where you've put it.
Thanks Karl,
Tryin' to keep that MG42 dry!
J
Outstanding as always Jerry,

.
G,