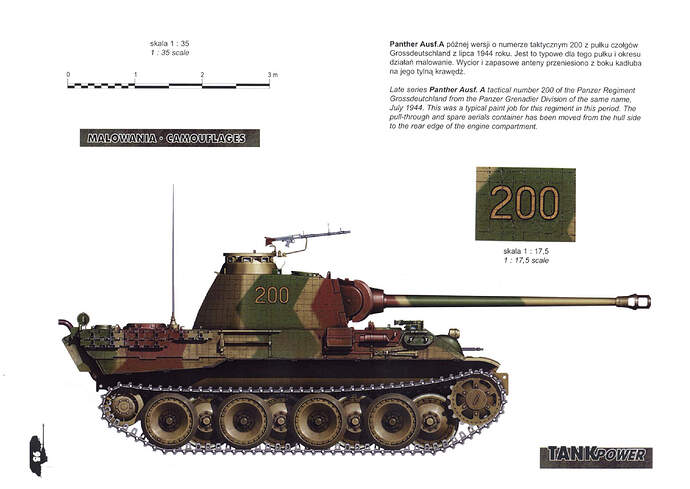 I have more than 10 books with Panthers in and not one has a photo of the one above.
I have tried to find one online but no luck so far.
Takom/Das Werk have the scheme as an option but they have the gun cleaning rod container mounted on the side not the rear and the skirts have zimmerit as well.
In the picture above the cupola has no zimmerit either.
Can anyone enlighten me please? Or better yet have a photo of a late Ausf A from the same regiment?