Dear all,
I'm planning to build the MENG SS-010 - IDF D9R Armoured Bulldozer (with slat armour). I'm pretty new to the hobby and this model was the first one I've built (but not painted) 4 months ago so I've decided to give myself a second chance: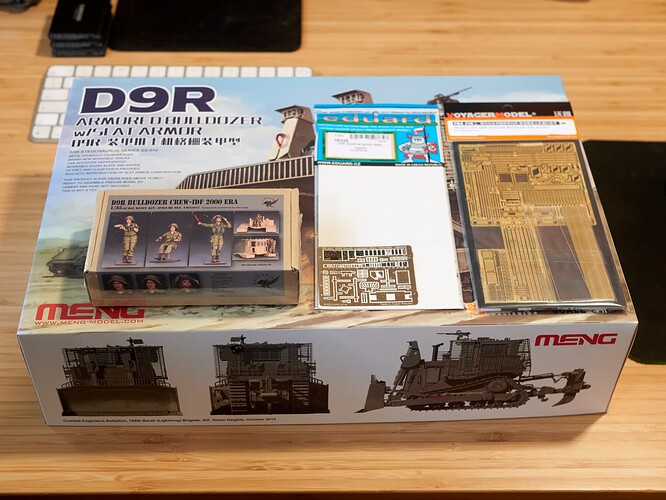 Pretty much decided to go "all-in" this time
The one thing that I did not really like the first time were the stock tracks, so I'm looking for a replacement. Does anyone have experience with EML-35007:
Easy Metal Links (EML) MMT-35007 Armored Bulldozer D9R Tracks - Meng - / 1:35 | Der Sockelshop - Modelling Shop
?
Are there better alternatives (preferably in EU)?
Thank you very much for your insights!