Hi Guys,
Sorry for the noob question, but I am about to start my journey into the airbrushing and I believe I'll need your help.
Short story long: What goes with What?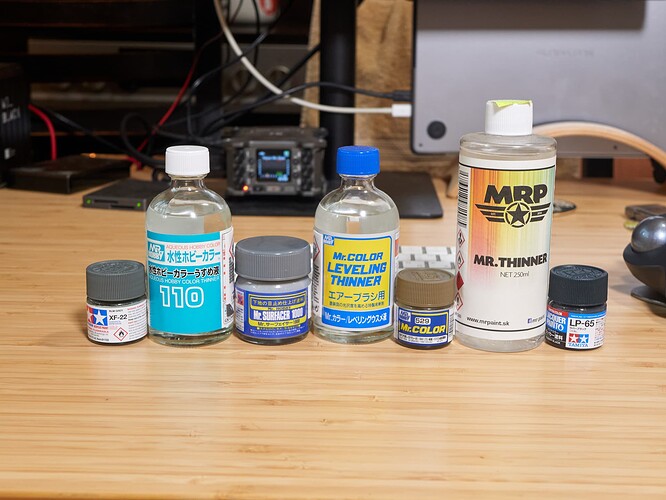 As you can see I have couple of Tamiya X/XF paints, couple of Tamiya LP paints, Mr. Color 529-530-531 (IDF Colours) and Mr. Surfacer 1000 Primer as well as couple of thinners.
Could someone please be so kind to provide me with the proper combinations of my paints/primers and thinners?
I know this is a very very basic question, but I'd guess everyone was in my shoes one day…