I attended the local IPMS show here called PAMSCON - Polk Area Modeler's Society Contest held in Plant City, FL. It was a really well run and organized show. Kudos to the club and staff. There were over 550 individual models entered; lots of great models.
I did pretty well. One of the themes was "Commemorating the End of the Vietnam War". So I took my M54A2 "King Cobra" guntruck along. Surprisingly, it took 1st Place in the Military Softskins category.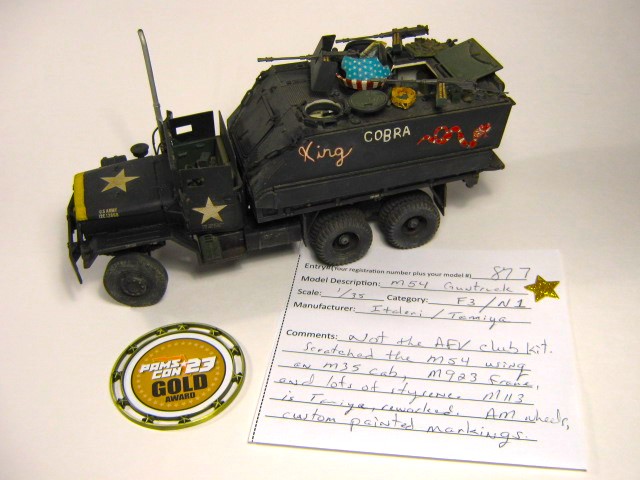 More pics of it here: Photobucket | Make your memories fun!
It was great show overall. I met some old friends, bought a couple kits, talked about models; what more could you want.
If you are ever in the area on the Saturday after Fathers' Day, it is a great one-day show to attend.