I have admitted to being a Panther addict (see my previous post). And this is my favorite diorama with a Mark V Ausf. A.
The Panther's crew is taking a break in a protected spot by a French Railroad track. The Allies are pushing and the air is full of Jabos .
A couple of the crew have dismounted and are having a smoke, while the commander sits high in his hatch, keeping a sharp eye out for threats, either on land or in the air.
I built this one a couple of years ago. I really like the staging. It's inspired by a photo of '438' in Normandie, that shows just how incredibly long that gun barrel is.
The figures are Alpine, with the exception of the radio operator. I really like the commander, sitting comfortably on his hatch. A real beauty.
As always, I check out the photos in black & white to see how close to real war-time photos I get.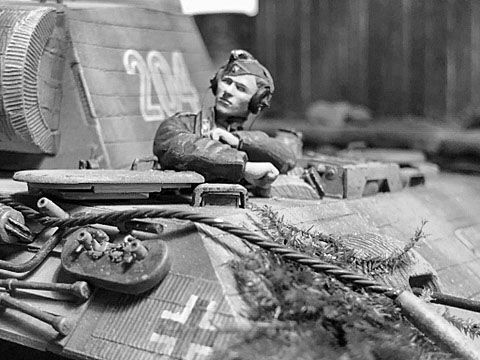 All comments welcome,
Ralph