Italeri, Testors boxed, Kubelwagen and Tamiya donkey.
Won me my first and only show prize- sponsors choice.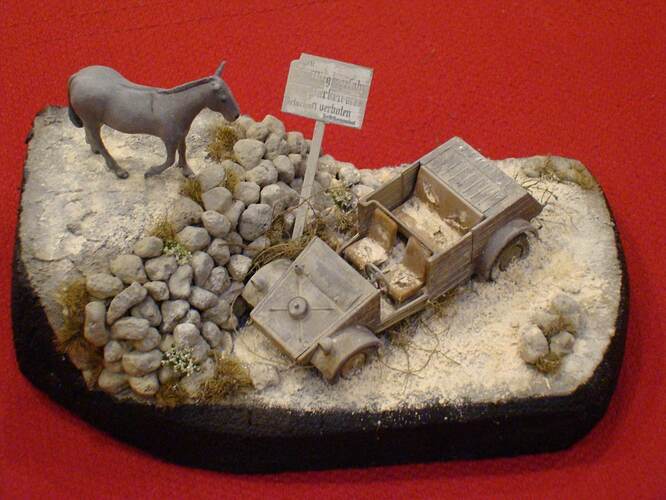 And very deserving of a show prize. Pretty cool dio. I suspect if you continue building dioramas you will be receiving many more awards at shows.
Cheers,
C.
Thank you all very much. My dio/vignette stuff is a bit hit and miss tbh. The ideas often outstrip my ability /skill. But for this one it all came together, so I'm happy. And I'm sure the skill thing will happen with practice.
@pod3105 - Paul,
That is a very clever use of some older kits, nice! And well deserved award, keep up the good work.
~ Eddy