Do we know what is different then their other kit 14808? Also does anyone have photos of the cargo area.
The big difference is that 14808 is a Seversky P-35A. There are four marking options with 14808 all aircraft based in the Philippines.
tim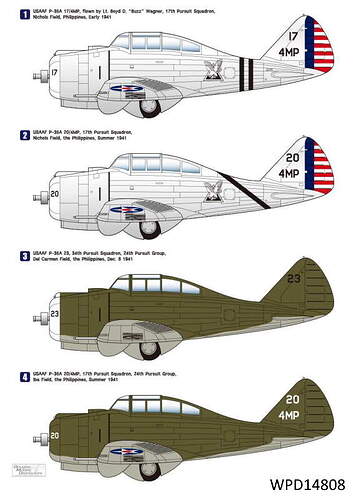 Doh!
Thanks Tim, I am an idiot.