In a bid to blow the cobwebs off and to get over my builders lethargy I have decided to embark on my own personal campaign. This will also free up space for new additions in the new year as well as allow me to add to my soviet fleet. Some of these kits have been sitting on the shelf for years.
The task - to build as many russian tanks as I can from my stash before the end of the year.
Time frame - 30 September 2021 - 31 December 2021
I have a variety of vehicles from Takom, MiniArt, Tamiya, Zvezda and Trumpeter which span WW2 through to the late 90's. Some will be OOB, some will have aftermarket.
Also if anyone else wants to throw in pics of their Russian builds then by all means please do!
I am starting with everyone's favorite meme tank, the KV-2 from Trumpeter. I have built their KV-1 before and it goes together pretty easily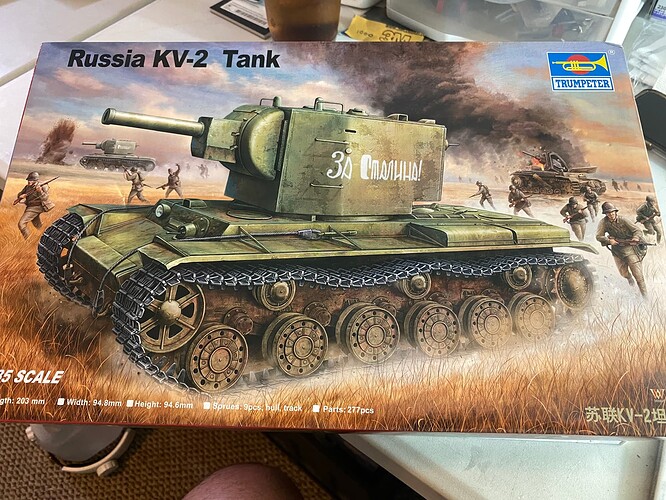 So far I have built up the hull.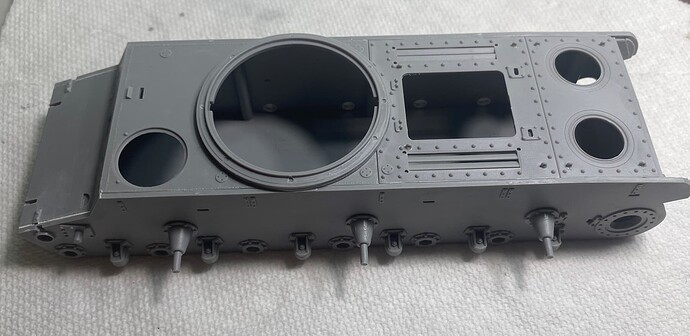 No real issues but there were some gaps on the front plate. One of which was fairly large in size. These have been filled.