Product Review: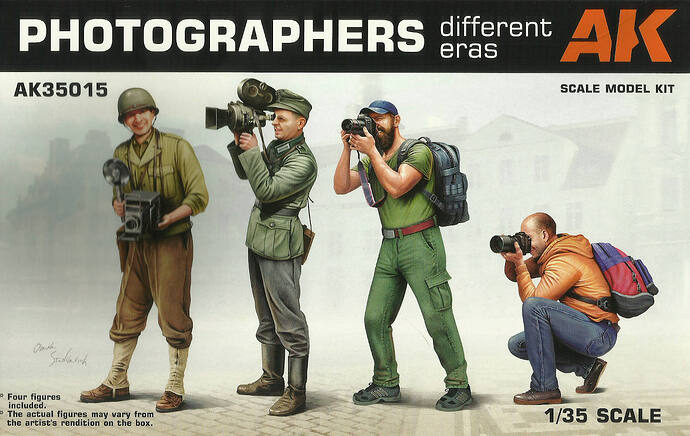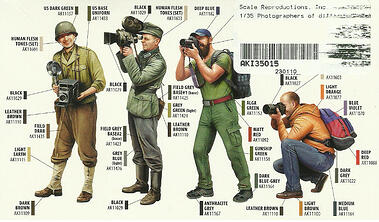 While on first inspection the figure and camera sprues seem totally first rate and this appears to be a totally top quality item. I do however have one question or problem with the set: Why two WWII Photogs and then (from what I can tell) one Vietnam era photographer on one modern (Ukrainian/Russian?) photog???
The two modern photographers are almost indistinguishable from one another. I can only judge (maybe) by the size and construction of the cameras that they hold.
Further I would challenge that both WWII US and German photographers often worked in pairs with one doing the still photographic work while the other shot movie film. So why not two GIs; still and movie cameras and likewise two Kriegsricthcters doing film and still???
More to come: