Definitely needs a wrap to bring out the character.
It would make an excellent Tonka in my opinion.
But lots of creative folks out there might come up with something much better…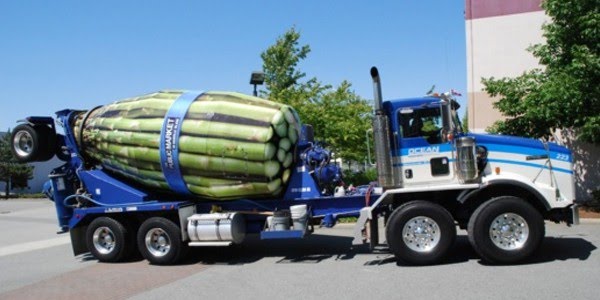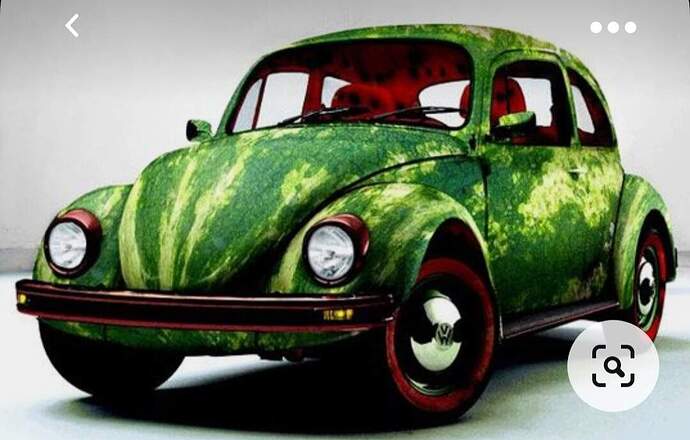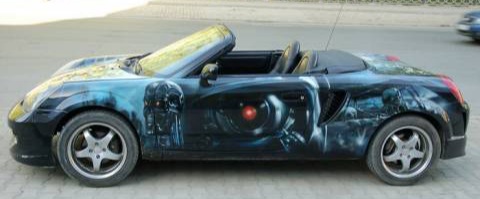 Or maybe not…


Is hobby boss really coming out with a kit of the JLTV?
I dunno why, but while I think the M-ATV is a very cool looking vehicle, I find the JLTV ugly. Something about the nose. Anyway, my impression was that HobbyBoss was planning to kit a utility variant of the M-ATV but not yet the JLTV. That said, I'd love to see a 1/35 JLTV in styrene, especially if the US military is planning on acquiring a bunch of them.
The photo is of the vehicle in transport configuration. It is not supposed to be driven that way, although a few jarheads have done so with more than one, and tore up the fenders while turning them.
There's a standard height, and also a fording height, which is also not intended for normal driving. That's why you can find a few photos of them on their side.
I am not aware of a Hobby Boss kit, I shopped my walk around and measurements around with a few companies, most notable Kinetic, but there doesn't seem to be much interest. Yet.
If you want to get ahead of the curve, get your walk around from me now. I've got photos that cannot be found anywhere else.
Ah, possibly I've confused it with the M-ATV. Minor detail, really. Look! Squirrel!
JLTVs can really be "tricked out" depending on how much the nation wants to spend on one vehicle. With a unit cost of around $370,000, the JLTV can get pretty pricey for one loaded with all the odds and ends for high-end combat. But one can get a combat truck outfitted with armament that rivals a IFV.
Here is one with a RWS with SPIKE ATGM, machine gun, Active Protection, and ATGM jammers.
Here is one with a 30mm RWS.

Here is a USMC one with .50cal CROWS II RWS and a Anti-UAV laser on the rear frame.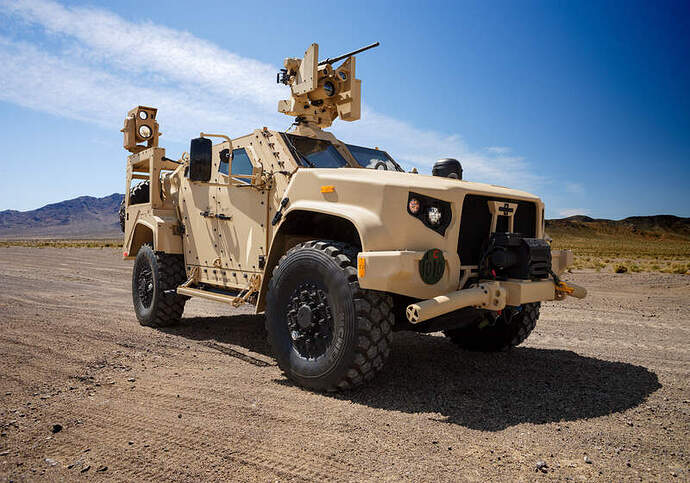 Yeah, it would be great to see a competent (not looking at you, Panda and Kinetic) company kit that Trophy JLTV in 1/35 styrene - I still think it's ugly compared to the M-ATV but it's a purposeful and futuristic ugly.
Modern Bauhaus Design? The front's ugly enough to look pretty sweet.
So ugly it could be a modern art masterpiece lol
For me I think the front clip(?) looks bbbbbad, definitely an aggressive if not angry facia.
Cajun
The only model I know of is a resin 1/50 scale example from Spectre Minatures.
They are a wargames producer but their vehicles are better than average in terms of constant scale and accuracy (not perfect but much better than many I've seen).
They do a decent MRZR 2 and MRZR 4 as well.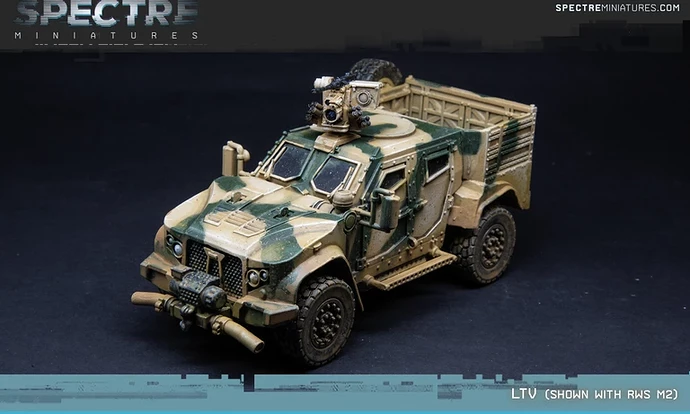 There is a 1/35 four-seat resin Polaris MRZR kit coming…and it's not from YuFan.