As I can't ever seem to only have one on the go, my collection of shelf quee s has been growing somewhat over the last few months. So, in an effort to reduce it somewhat I've decided to finish off a few before adding any more to the shelf or even progressing my Antique Antics offering.
Current SQ up for completion is the Revell SPW40P2 boxing of Dragon's BRDM-2.
Basecoat/preshade of Tamiya TS09, British Green followed up with Vallejo Russian Green and a band of Sand(Ivory). Various enamel filters,and a pinwash then some sponge chipping. (The missing RHS light cluster will be added later).
Then the realisation that there were no markings😳 but a quick Google proved this not to be too much of an issue.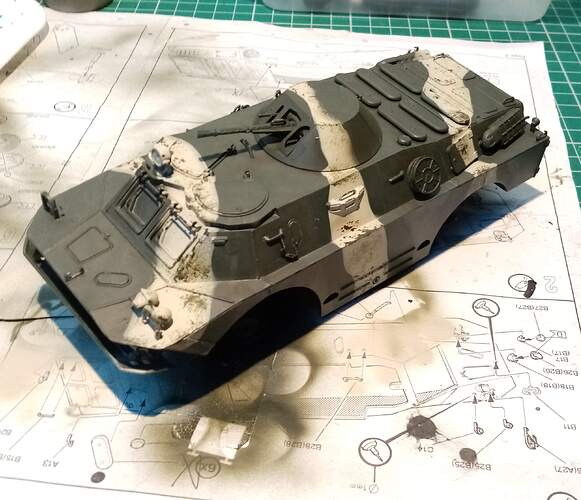 Plan to get this one complete before I return to work on Monday.