Continue from the old Forum:
Now I moved to the new Forum with new results. It is from the scratch and so I'm going two steps forward and one backwards. I have reconstructed the wheels for better driving.Roir this I buyed 20 wheels of T54/T55 early from "MiniArt"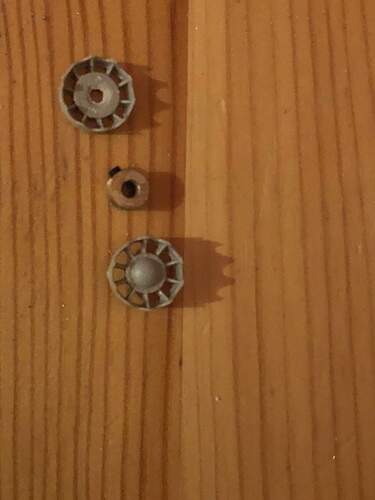 I use two different ball bearings - one is set on a splint of 1mm and the other set on a brass-pipe of 2mm. the 1mm axis is put in the brass-pipe. The wheels get two holes outside of 3mm for the ball bearing on the 1mm-axis and inside a hole of 5mm for the ball-bearing on the brass-pipe.
the drive wheel will cutted and stick both-sided an a muff with a grub screw to fix on the drive axe.