Another good video like usual. Like the measurement addition.
Only other recommendation is to have a figure in scale next to the item for an added bonus. I thought about the sniper on top and almost thought you where going to add a prone figure instead of the ruler.
The figure is from Blast Models
Here is a pic from their website for product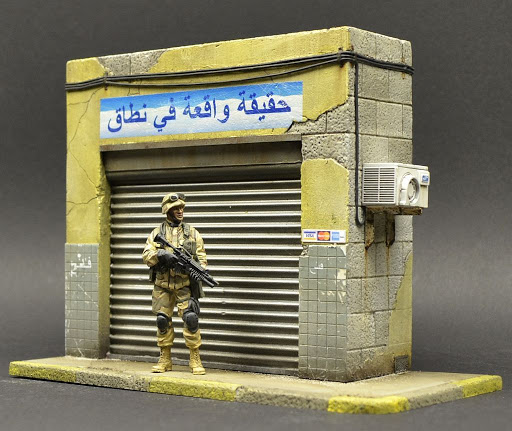 You could probably use something like this for South American dios as well. I saw all sorts of similar storefronts in Ecuador like this.
Damon.
Great to see your reviews on the new forums. Very informative and clearly presented. Thank you!
Mario
Thanks peeps
Nice to get a reply once an awhile let's me know one person has watch it LOL
I do watch your video reviews as we have similar modeling interests, but rarely reply to say thank you. Sorry for that. With about 400 reviews I published for Armorama, I know it could be a bit frustrating to do all the work and get nothing in response…
So, once again, thank you for the reviews and keep them coming.

Mario
I like your new Live Resin pilots, can't wait to get a set. I watch you to… not in a creepy way

I echo Maki comments. While I don't do reviews here I have done some in other places. Thankless task, so thanks to both of you. Feed back is nice. I have found, no feedback I assume people like it. If they don't, people have no problem sharing there displeasure.
That's a very nice piece! Thank you for sharing. I think it would look just as at home in a lot of US cities as well with a change of banner. My first thought was looks like the entrance to a chop shop.