Current project. Basic construction finished. Will probably start painting tomorrow, once I decide what color scheme, Syrian multi-color or sand.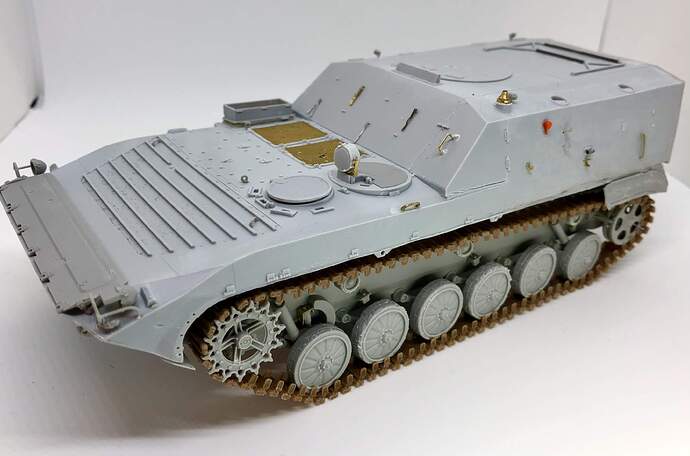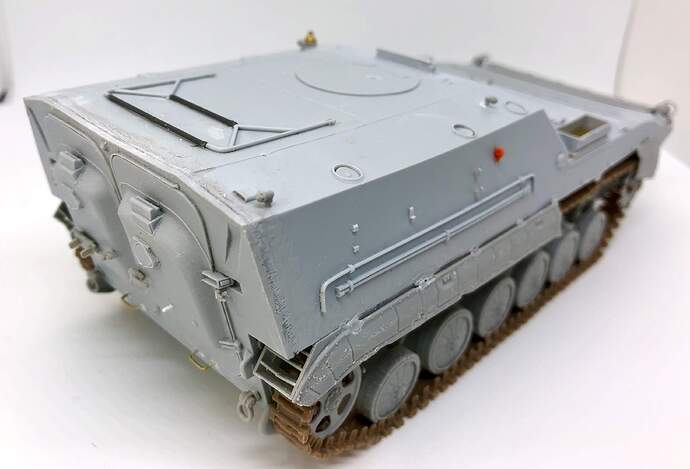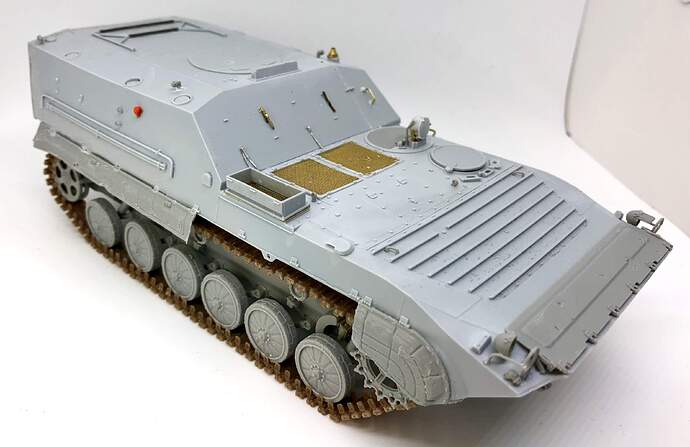 What scale is this? Looks great. Is it a ambulance?
Sorry, forgot description. The kit is the Trumpeter BMP-1 with SP Designs conversion in 1/35.
Lovely stuff- looking forward to seeing it all painted up!
Nice looking build. How did you find the SP Designs stuff?
I get mine from BNA Model World in Australia. Fantastic shop with lots of good stuff I can not find easily in the US.
I have used them for years, excellent service and a them have a great inventory at least in my opinion.
Jacques Duquette used to provide SP Designs products
Sergei also sells directly, PayPal via Jacques I think …
Thanks for the reply Robert, I know BNA well and have used them many times, but obviously I worded my question horribly…
What I really should have asked was: how did you find the quality/fit etc. of the SP design stuff, it's one of the few resin makers I've yet to experience.
Sorry for the confusion.
Well, the truth is their stuff is closer to the resin kits of the '90's. Think AEF Designs, but better detail. I have two conversions that have warpage, but not unusable. The instructions are sparse, so you better have good references. I would say definitely not for beginners.
Now that is one 'well used' finish!
Wow that thing really took a beating. I think it's great. If you look at pictures from the Syrian war, many of the vehicles look like this. Great job
Thanks, they were popular for troop transport in urban warfare. Much easier to get in and out than BMP2, and better armor than truck. There are many U-tube videos from the Syrian civil war that showed these vehicles and T-72's working in teams through almost constant combat.