I posted this in another thread started by 18bravo but thought those of you in the nautical world might find it interesting.
In the large scale department here is the schooner Tivoli my father and I built some 35 years ago at a shopping center. The lines are loosely based on a clipper bow Gloucester Fishing Schooner with some simplification to make it faster and easier to build . The hull was framed and timbered in Douglas fir and sheathed with CDX ply . Planking is Red Cedar but not true to prototypical practice in that the edges are parallel. My dad and I along with some helpers built the hull , deck and deckhouses and bowsprit.
The hull is nowhere near the structure of the real thing but the spars and rigging are 100% authentic and could be used on a large sailing vessel.
The spars and rigging were all done by the late Nick Benton , owner of The Rigging Gang in Rhode Island . Nick was a master rigger - one of the last able to produce this kind of work and he was an absolutely wonderful guy and a pleasure to work with . Shortly after completion of this project he sadly fell to his death while working high aloft on a sailing vessel leaving a wife and young children and also leaving the large sailing vessel world with one less artisan .
I consider myself very fortunate to have been able to do a project like this alongside my father and also Nick .Both my father and grandfather were master wooden boat builders and loftsmen.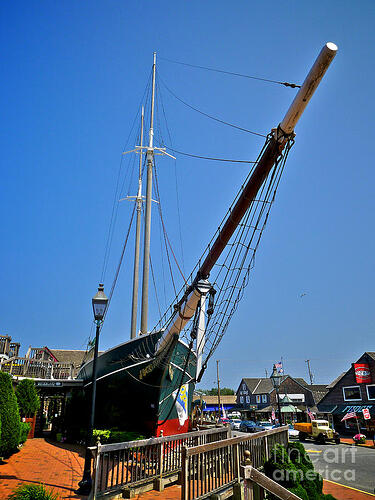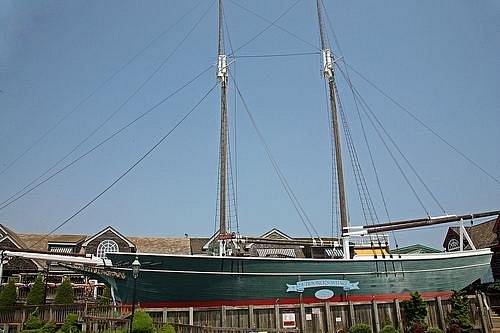 The shopping center was eventually sold to new owners and the spars and rigging fell into neglect and had to be removed for safety reasons.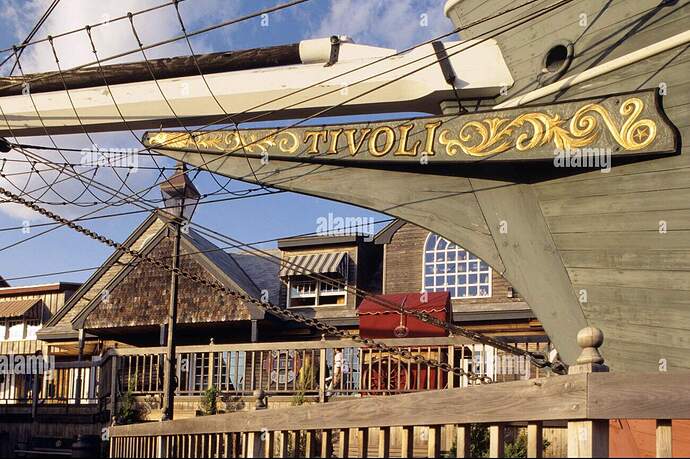 Seeing this detail reminded me that we did taper the planks a bit where they meet the stem .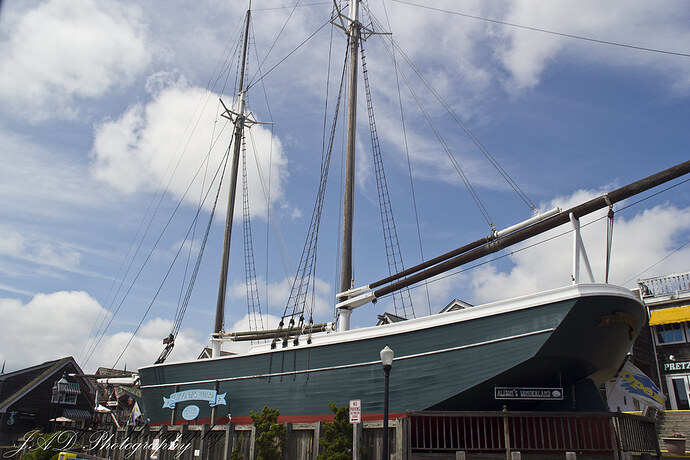 The above picture illustrates the maintenance needed but sadly not given in later years - the shrouds have gone slack to the point where even the lantern boards are inducing twist . A shame really .
Thanks for looking - Richard