I wasnt aware or the extensions, i will look into the feasibility of adding them
Thanks
Thanks Gino, i just found them in the bits box. Silly thing to overlook but it should be a simple fix.
Now to test if i can match up the paint and weathering.
Many thanks to the astute viewers that caught the error with the blade extensions. I was able to correct the issue fairly easily since the parts were still sitting on the sprue in the spares bin. I dont know how I overlooked it but its better now.
I added a lot more pigment to the blade so I may add a little more to the 88 when I place it on a diorama.
I will be weathering the engine pack when I weather the M1A1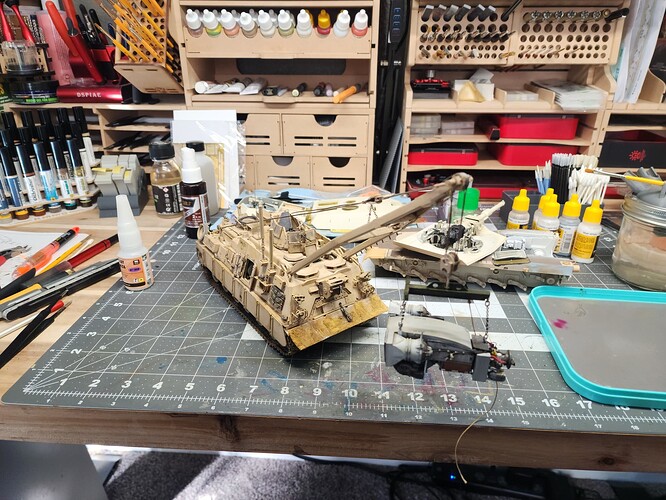 another details shot of the pack and blade.

Great detailing and weathering. The use of colors and the lifting of the engine sure is eye-catching.
Looks great. Good job seamlessly blending it all back together.
Excellent job David, great build and paint job. Love the weathering and the engine looks excellent too.