Here is my Revell of Germany 2008(ish) DAF XF105 Space Cab. I really enjoyed this kit, for the most part; and the hardest part was assembling & mounting the cab. Guess I just need more experience with Italeri/Revell cabs as this is only my second one. The color is Testors Extreme Lacquer Daytona Yellow. Any errors that you see are solely mine, and nothing to do with the kit.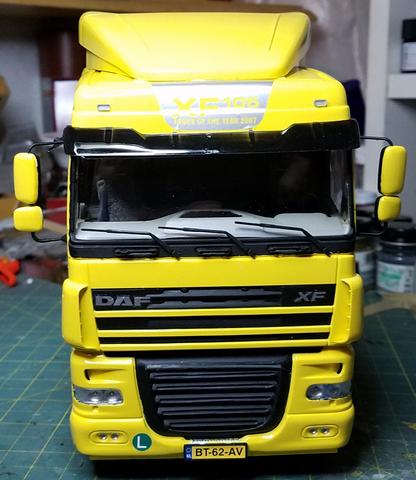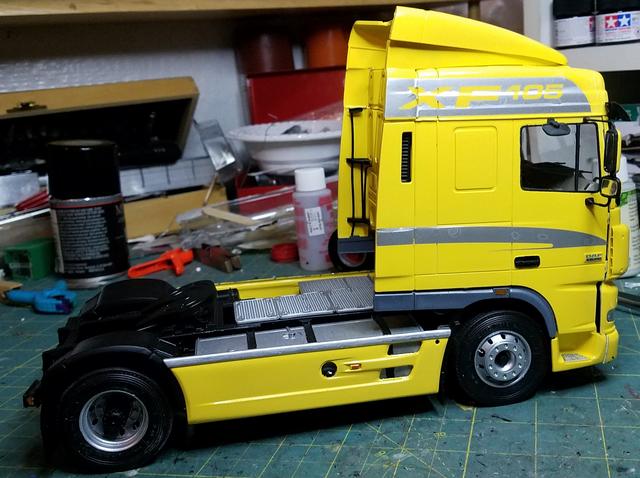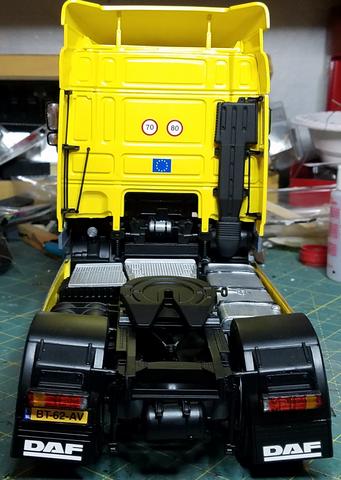 Since DAF is a Dutch company, I figured that I'd use the plated from The Netherlands. Seemed appropriate. Now, can one of our European modelers tell me what the "70" & "80" on the back of the cab are for? Are they some sort of speed restriction? 80kph doesn't seem very fast for a highway.
Here are some shots of the interior before I sealed it up in the cab: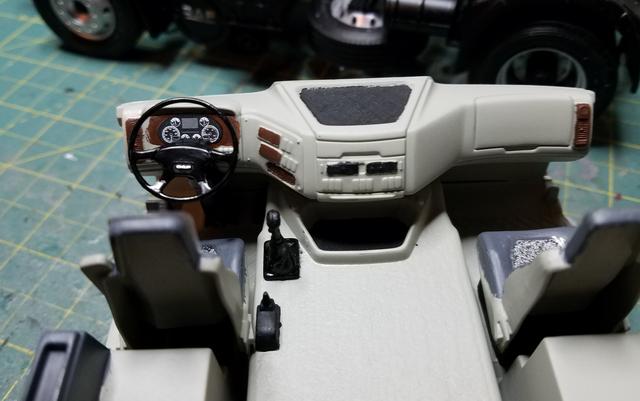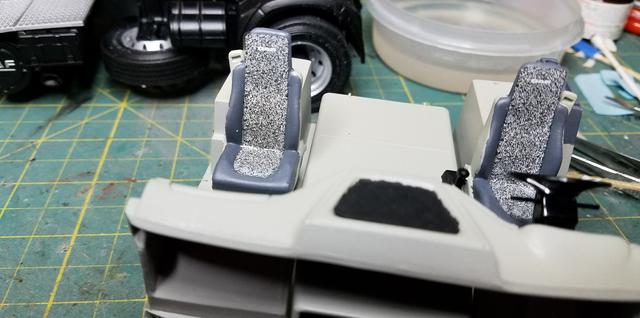 Thanks for looking.
Jim