As the title states, I am working on the Revell-Monogram F-4J Phantom II,

and I have some questions on the ordanance in the kit. I've figured out the Sparrow missiles (P/N 17), the Sidewinder missiles (P/N 63), & I think P/N 61/62 are Mk 82 bombs, but I've never seen them with a nose like that.
Anyway, my questions are what is P/N 47 (some sort of reconnaissance camera?) & P/N 46/51/52 (gun pod?)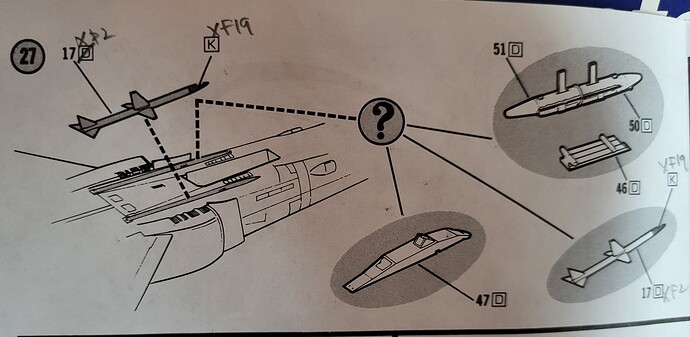 Any help will be greatly appreciated.
Thanks.
Jim